SMALL FOCACCIAS WITH COURGETTE FLOWERS, CRESCENZA CHEESE AND ANCHOVY FILLETS
Ingredients for 16 small focaccias
1 ready focaccia of about 20×20 cm in size
150g Crescenza cheese
2 -3 courgettes
3-4 courgette flowers
anchovy fillets
fresh basil
extra virgin olive oil as needed
salt and pepper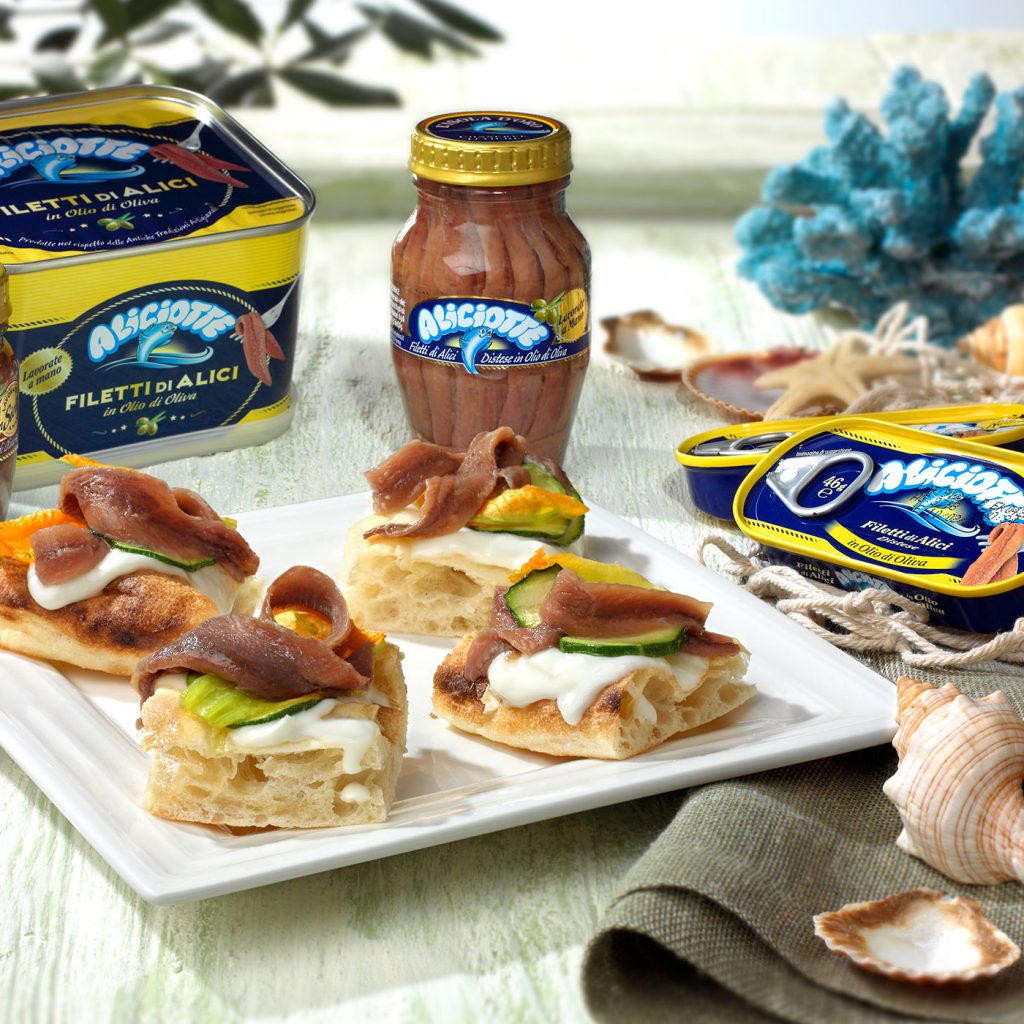 Preparation
Slice the courgettes in thin roundels using a mandoline, season with a ribbon of oil and a pinch of salt.
Cut the focaccia in squares of 5×5 cm, stuff each square with a teaspoon of Crescenza, a couple of courgette slices and 1-2 courgette flower fillets.
Leave under the hot oven grill for a few minutes.
Finish with the anchovy fillets and fresh julienne cut basil.