SALTED ANCHOVIES WITH EXTRA VIRGIN OLIVE OIL AND GOAD CHEESE FLAVOURED WITH HERBS AND FLOWERS
Ingredients for 4 servings
Salted Anchovies
300g goat cheese
1 lemon
lemon thyme
lavender or rosemary flowers
chives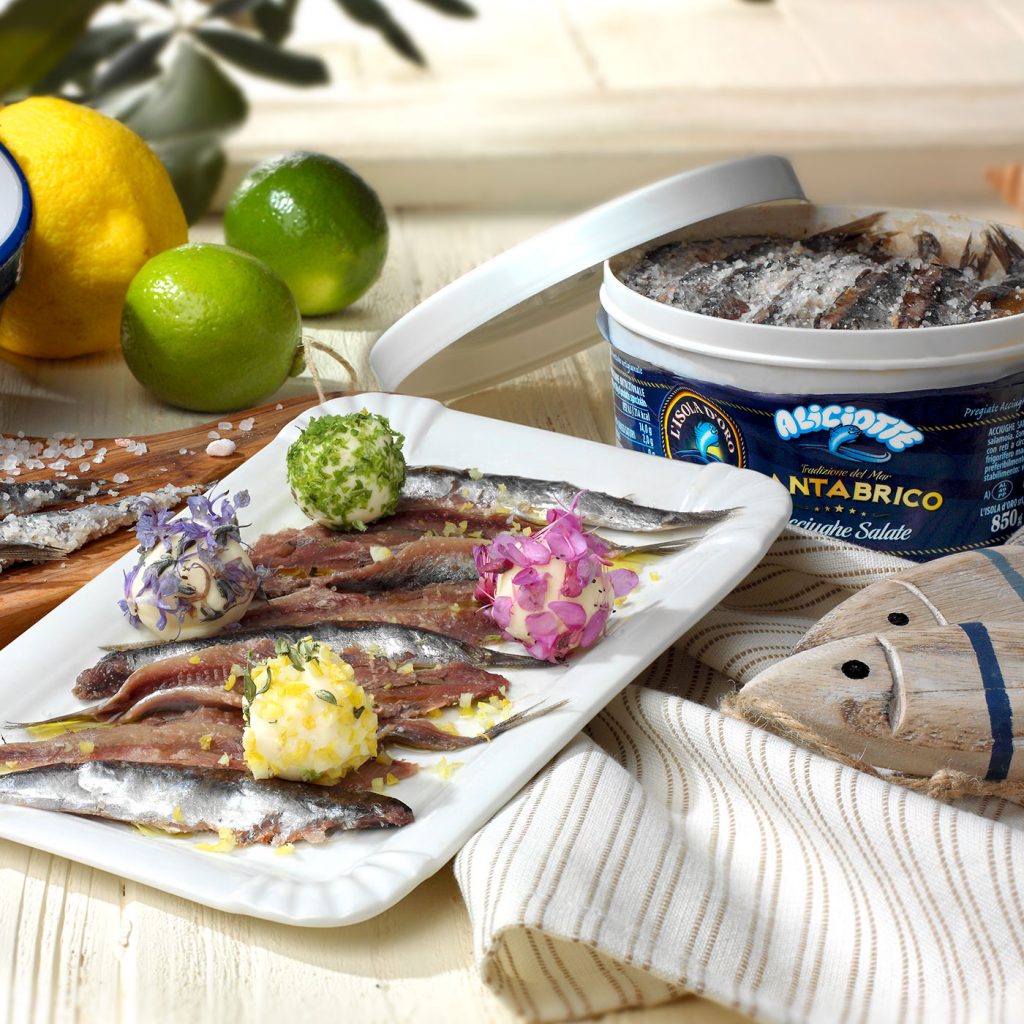 Preparation
Remove the salt from the anchovies, gently rinse them, then dry on kitchen paper.
Arrange them in bowl and cover with extra virgin olive oil. Allow to rest for 20 minutes.
Chop the lemon thyme leaves and cut the chives into rings keeping the two herbs separate.
Peel the lemon and finely chop the zest.
Form small 20g balls of goat cheese and roll them on the herbs, lemon zest and flowers. Put them in the fridge until use.
Squeeze the juice of half lemon.
Serve the anchovies dressed with some drops of lemon and the flavoured goat cheese.