CALAMARATA PASTA WITH CREAM OF PUMPKIN AND VONGOLOTTE
Ingredients for 4 servings
320g Calamarata pasta
Half Delica pumpkin
Vegetable stock
190g jar clams
Black pepper
Extra virgin olive oil
1 clove of garlic
Fresh marjoram
Salt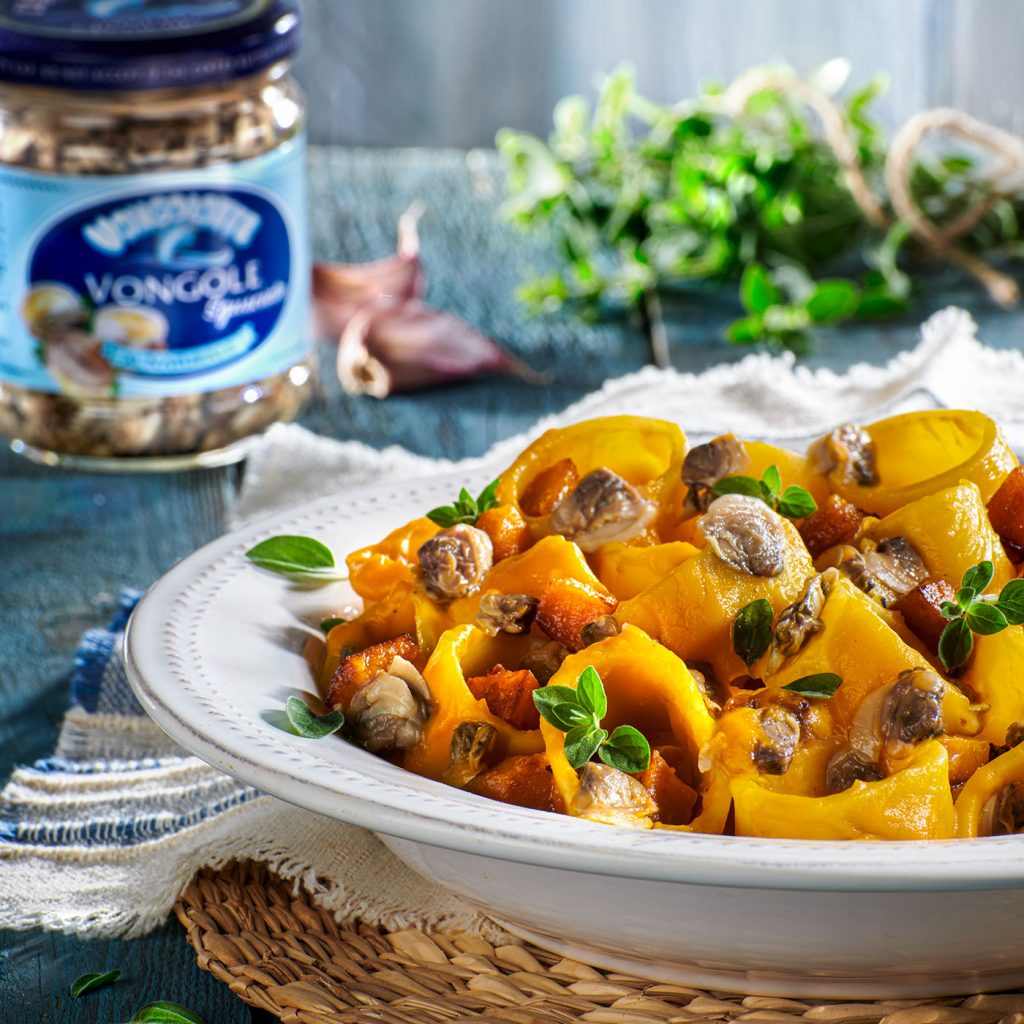 Preparation
Peel the pumpkin and dice it. In a frying pan cook a small amount of the pumpkin dices with a ribbon of olive oil to make them crunchy.
Cook the remainder of the pumpkin in the oven covered with an aluminium sheet so it does not darken.
Add salt, a ribbon of extra virgin olive oil and a little vegetable stock.
Then blend until creamy.
In a frying pan, sauté the clove of garlic with some extra virgin olive oil, add the clams and cook for a couple of minutes, adjust salt and pepper.
Cook the Calamarata pasta and dress it with the cream of pumpkin, add a little of the pasta cooking water, the clams, the crunchy pumpkin dices and the marjoram coarsely chopped.