GOURMET SALAD WITH GINGER TUNA
Ingredients for 4 servings
Variegated Radicchio
150g raspberries
200g Greek feta cheese
40g pine nuts
2 courgettes
Watercress
1 jar of ginger tuna
Salt
Extra virgin olive oil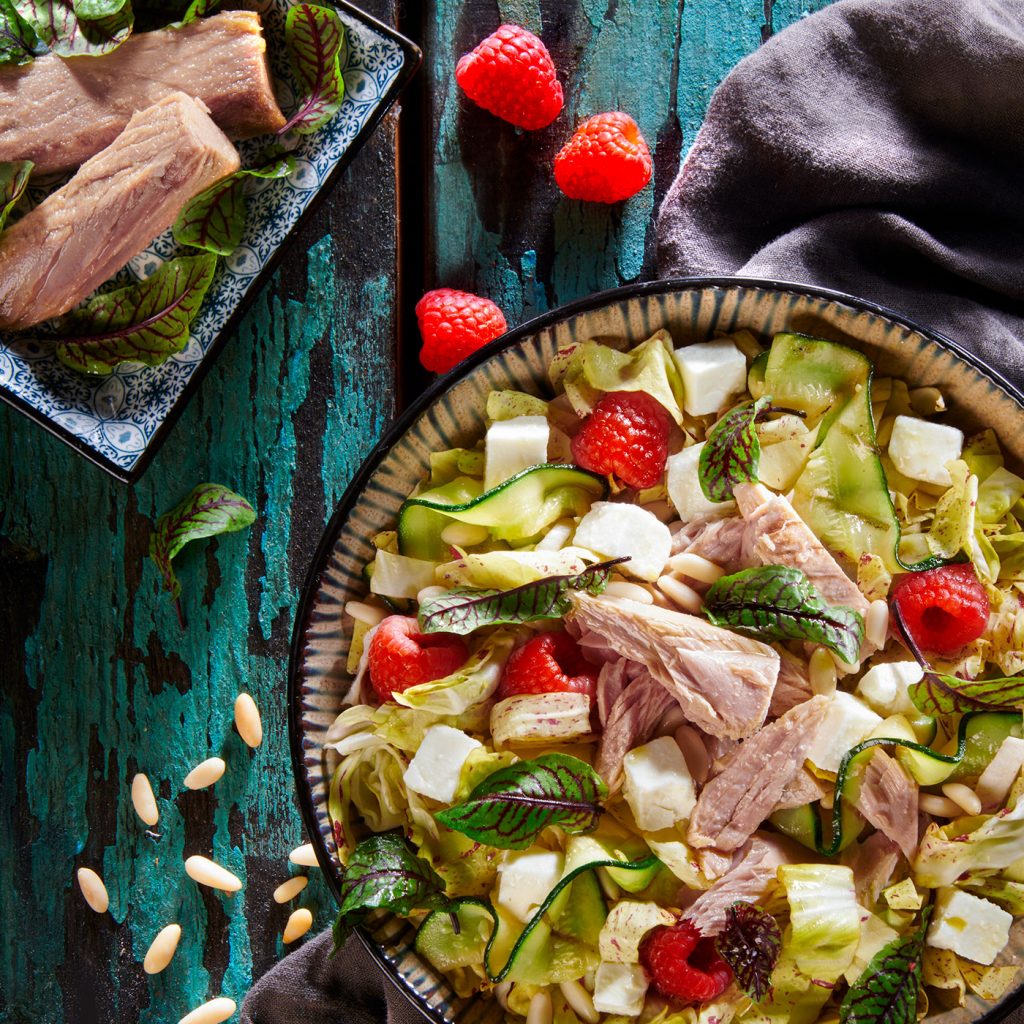 Preparation
Slice the courgettes by the length using a potato peeler.
Cook the ribbons of courgettes on the grill and season with extra virgin olive oil and salt.
Wash the Radicchio and cut the leaves in thin strips, add the feta cheese diced, the pie nuts, the raspberries, watercress, ginger flavoured tuna and the courgette strips.
Season with salt and olive oil.