COUSCOUS WITH EDAMAME BEANS AND MACKEREL
Ingredients for 4 servings
300g medium couscous
300ml water
250g edamame soy beans, frozen
200g cherry tomatoes
1 mango
250g jar mackerel
extra virgin olive oil
salt
mint leaves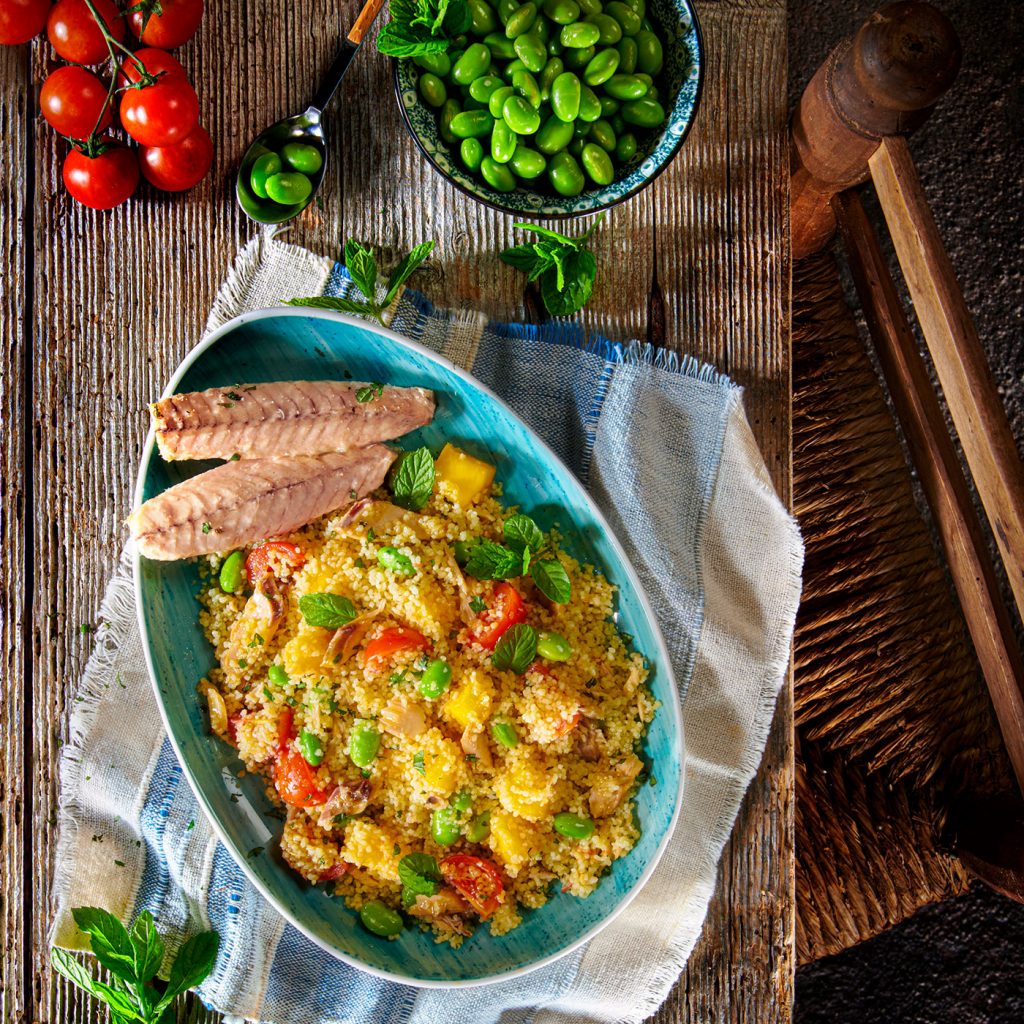 Preparation
Bring the water to the boil, salt and pour on the couscous.
Separate the grains using a fork and dress with extra virgin olive oil.
Cook the edamame beans in a frying pan with a dribble of extra virgin olive oil, adjust salt and add to couscous.
Add the cherry tomatoes quartered, the diced mango, mackerel and coarsely chopped mint.