BREAD WAFER WITH MIXED SALAD AND TONNOTTO
Ingredients for 4 servings
400g Tonnotto
1 loaf of durum wheat bread
100g season's salad
4 radishes
12 cherry tomatoes
4 courgette flowers
balsamic vinegar
extra-virgin olive oil
salt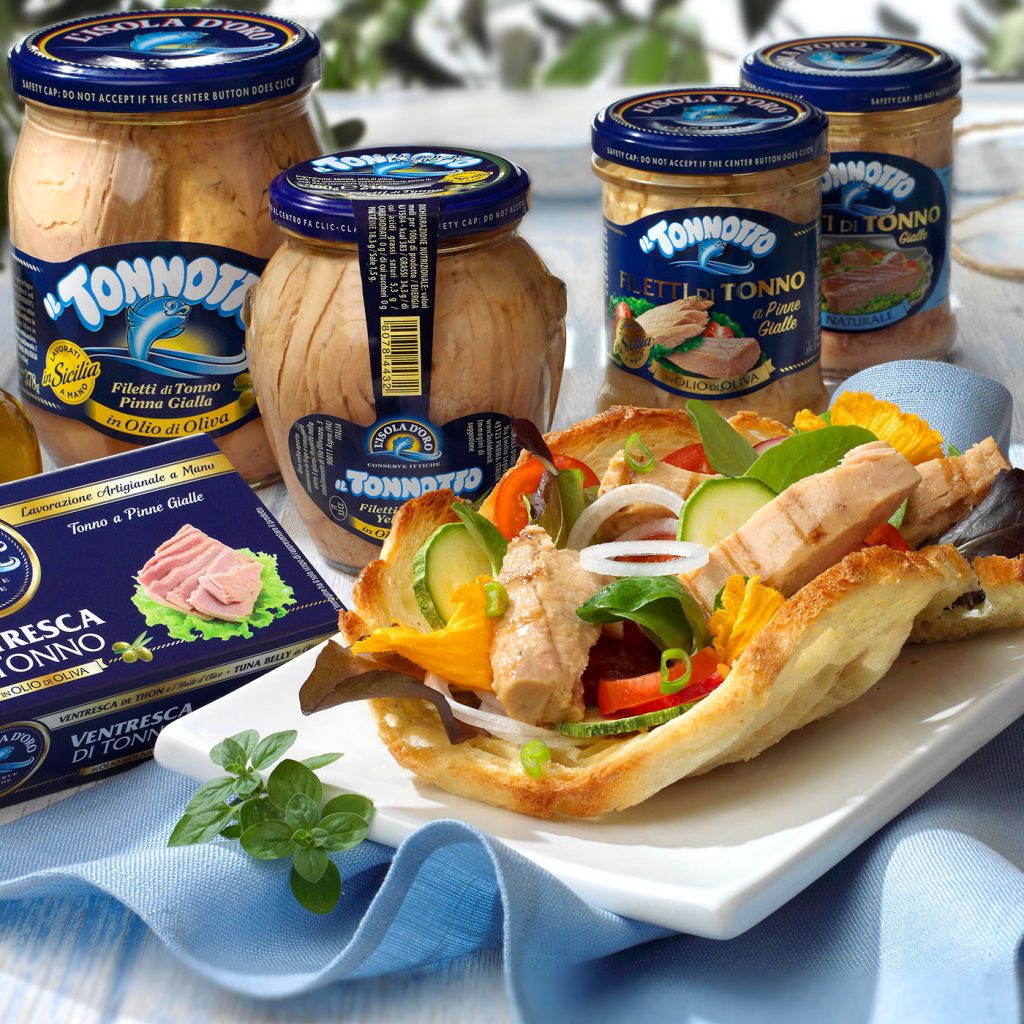 Preparation
Cut the bread into thin slices lengthwise.
Arrange them in a baking mould so that they are slightly concave in shape.
Brush the slices with oil and toast them for 4-5 minutes in a pre-heated oven at 180°C.
Allow to cool.
In the meantime, thinly slice radishes and cherry tomatoes. Dress them with a dribble of oil and a pinch of salt.
Arrange salad leaves, cherry tomatoes, radishes and Tonnotto fillets in the bread wafers.
Complete with strips of courgette flowers and some drops of balsamic vinegar.