POACHED EGGS WITH CREAM OF ASPARAGUS AND ALICIOTTE
Ingredients for 4 servings
4 medium eggs
600g asparagus
1 shallot
4 slices of bread toast
58g jar Aliciotte
White wine vinegar
Extra virgin olive oil
Vegetable stock
Salt
pepper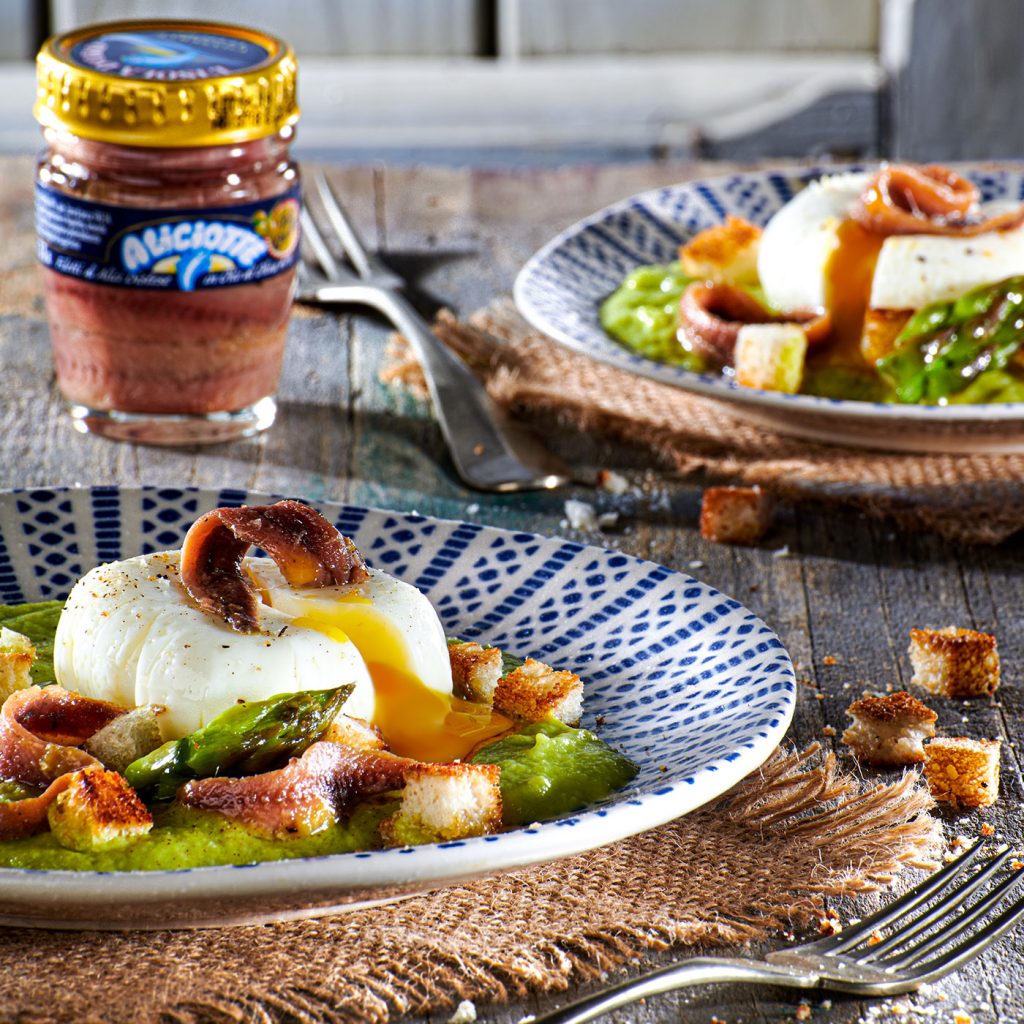 Preparation
Remove the tough part of the asparagus stems, cut in round slices and set aside the tips.
Chop the shallot and sauté in a pan with a ribbon of extra virgin olive oil, then add the asparagus roundels.
Cook on medium heat adding some vegetable stock as needed. Adjust salt and pepper and blend all, adding some stock to have a creamy texture.
Cook the asparagus tips cut in half by the length in salted boiling water for a few minutes, then drain and run under ice-cold water.
Dice the bread and toast it in a pan without fats. Gently immerse the shelled eggs inside a small pot with water lightly boiling and an added spoonful of white vinegar.
Just before immersing the eggs, create a vortex in the water using a spoon then cook the eggs for about 3 minutes.
Dress the poached eggs with extra virgin olive oil, salt and pepper and serve with the asparagus cream, the asparagus tips, the crunchy bread and the Aliciotte.