GRILLED SGOMBROTTO WITH AVOCADO AND CORN SALAD
Ingredients for 4 servings
1 jar of Sgombrotto grigliato
2 corncobs, boiled
100g cherry tomatoes
1 avocado, ripe
50g arugula
parsley
½ lemon
extra virgin olive oil as needed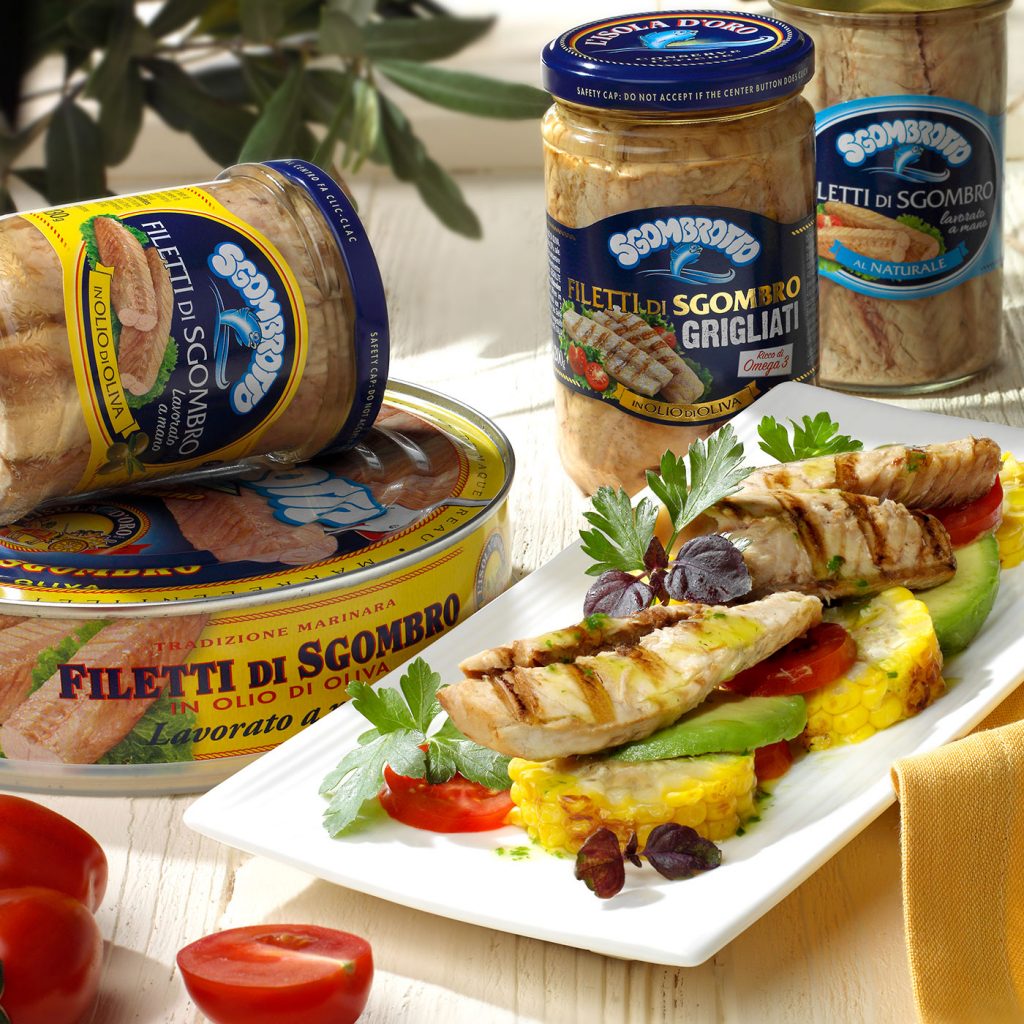 Preparation
Brush the corncobs with oil and grill in a hot pan.
Remove the kernels using a sharp knife and put them in a bowl.
Slice the cherry tomatoes in wedges and add to the corn.
Peel the avocado, cut in half, remove the seed and slice it.
Spray with lemon juice.
Prepare a plate with the corn salad, the avocado slices, the arugula and the grilled mackerel.
Chop a handful of parsley leaves, add two or three spoons of oil and a tablespoon of lemon juice.
Dress the salad.