GREEK PITA BREAD WITH TZATZIKI SAUCE AND MACKEREL
Ingredients for 4 servings
4 Pita bread pieces
200g cherry tomatoes
Lamb's chicory
1 red Tropea onion
250g jar mackerel
300g Greek yoghurt
1 clove of garlic
5g lemon juice
1 cucumber
15g extra virgin olive oil
salt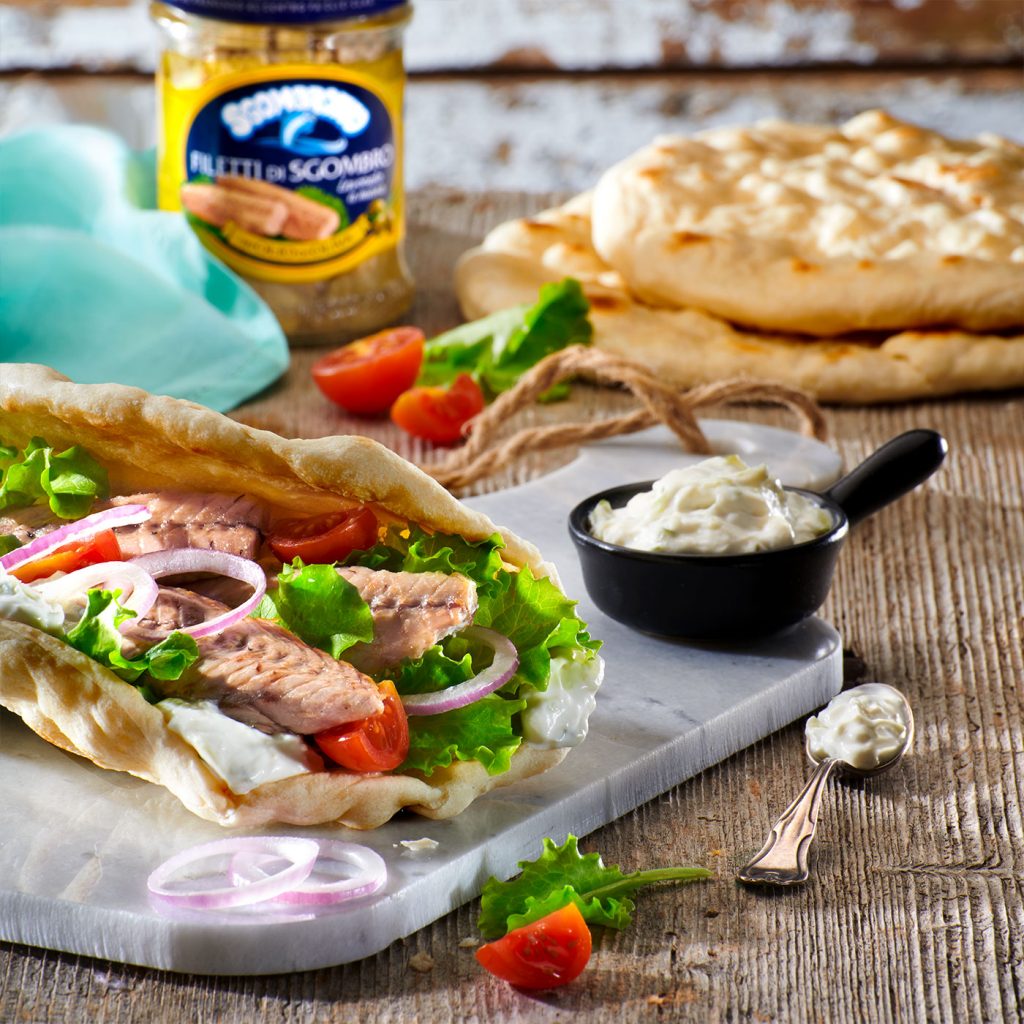 Preparation
To prepare the Tzatziki sauce, grate the cucumber and put it in a strainer to drain for 1 hour.
Crush the garlic clove using the garlic press and mix it with the Greek yoghurt and the lemon juice, olive oil and a pinch of salt.
Add the cucumber drained and squeezed, then mix all together.
Staff the Pita with the sauce, some Lamb's chicory leaves, the cherry tomatoes halved, the red onion sliced in rings and the mackerel.