GRILLED TUNA FINGER FOODS
Ingredients for 4 servings
1 jar of Filetti di Tonno grigliati all'olio di oliva Isola d'Oro
some spoonfuls of mayonnaise
1 package of squid ink
turmeric to taste
Bottarga di tonno grattugiata Isola d'Oro to taste
1 bunch of parsley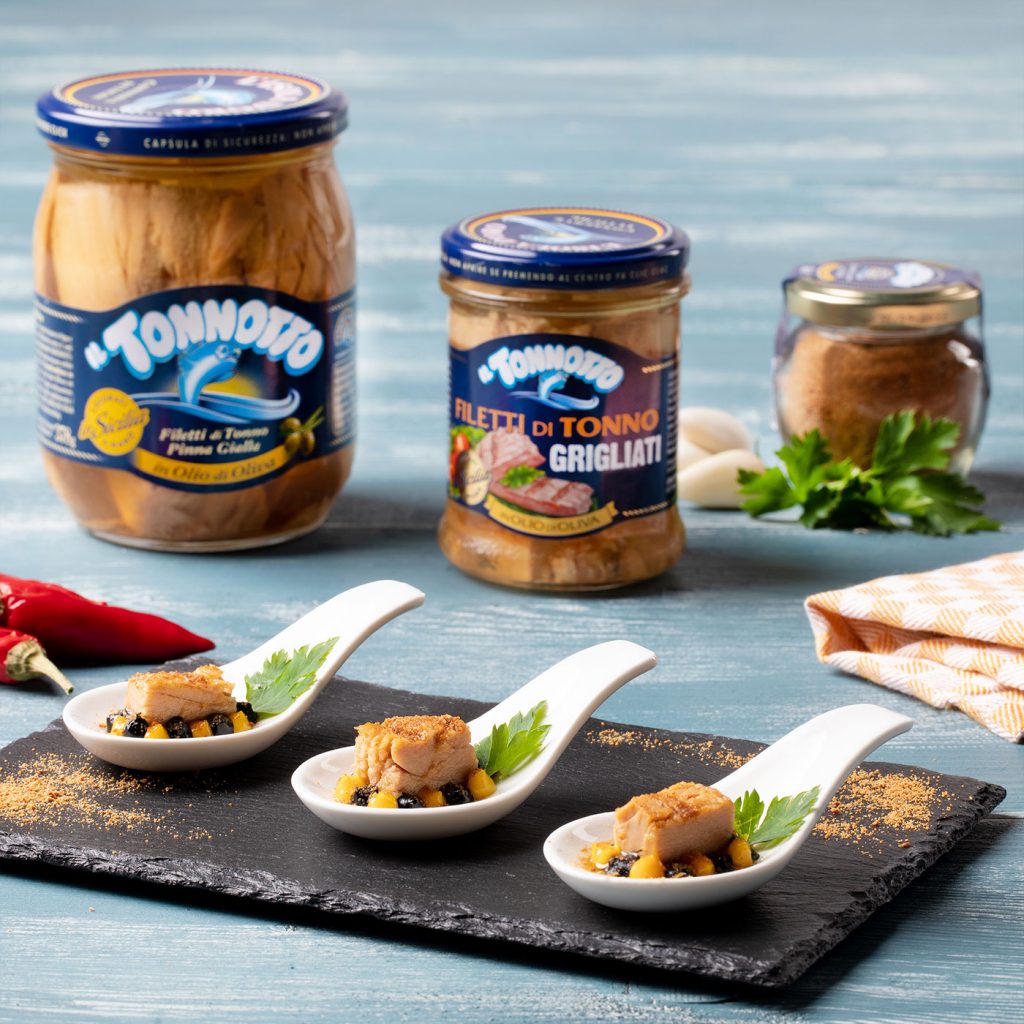 Preparation
Form little cubes of about 2x2cm with the tuna fillets.
Place the cubes on finger food spoons.
Put the mayonnaise in two bowls adding turmeric to one and squid ink to the other, both in very small amounts just to give it colour.
With the help of a squeezer, surround the tuna cubes with dots of mayonnaise alternating the two colours.
Dust with Bottarga and add some parsley leaves.
Serve cold.