AMBERJACK FILLET, MANGO AND ANCHOVY SAUCE
Ingredients for 4 servings
4 amberjack fillets, about 120/150g each
1 mango, not overripe
Anchovies from the Cantabrian Sea
1 teaspoonful of mustard
1 tablespoon of lemon juice
extra virgin olive oil as needed
salt
pepper
side dish:
roasted potatoes
sautéed snowpeas
fresh sprouts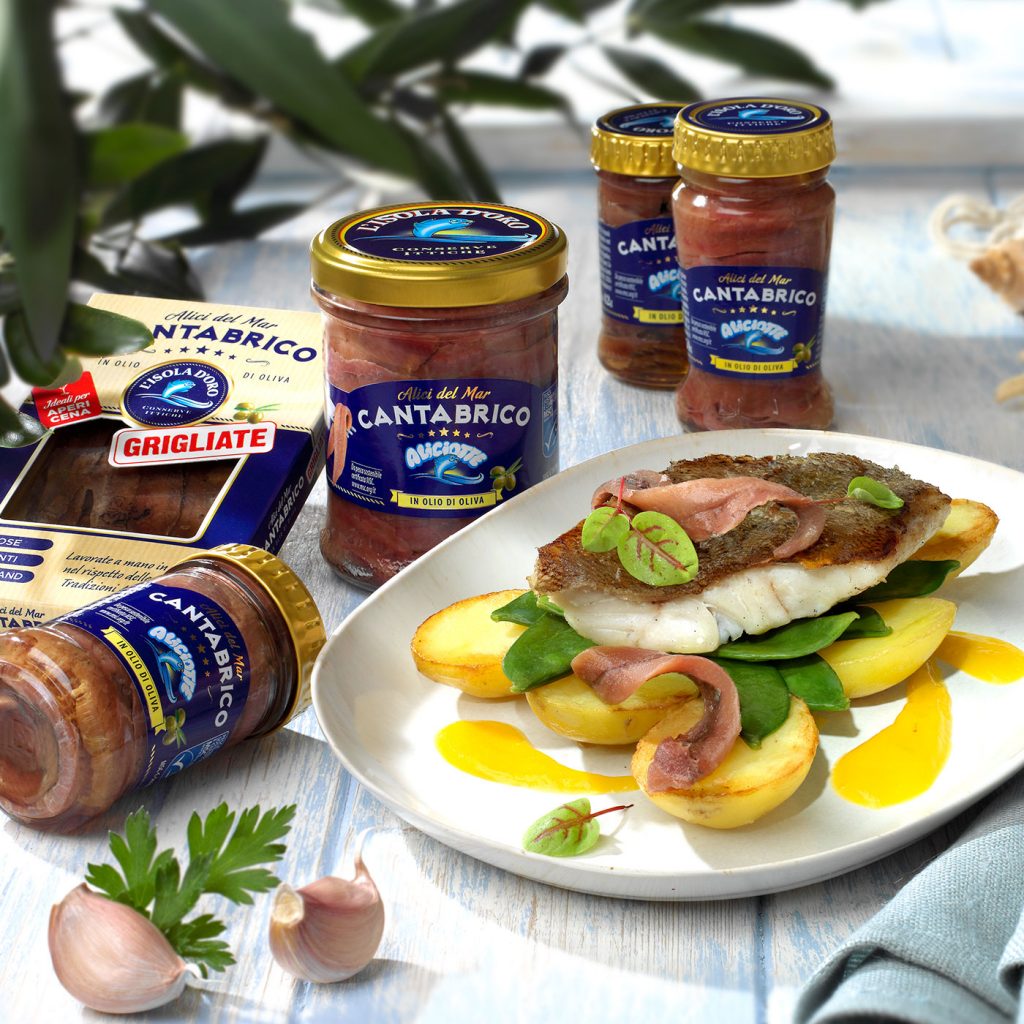 Preparation
Peel the mango, cut the pulp in dices and put in a blender. Add the lemon, mustard and a pinch of salt.
Blend with a hand blender until smooth.
Season the amberjack fillets with salt and a ribbon of oil.
Cook in a hot pan over medium heat for 7-8 minutes, depending on their thickness, lie them skin side down, turn the fillets and cook for 1 minute.
Serve them with the sauce and curls of anchovies of the Cantabrian Sea.
You may also serve them with roasted potatoes and sautéed snowpeas.
Complete with some sprouts and a dusting of freshly ground pepper.