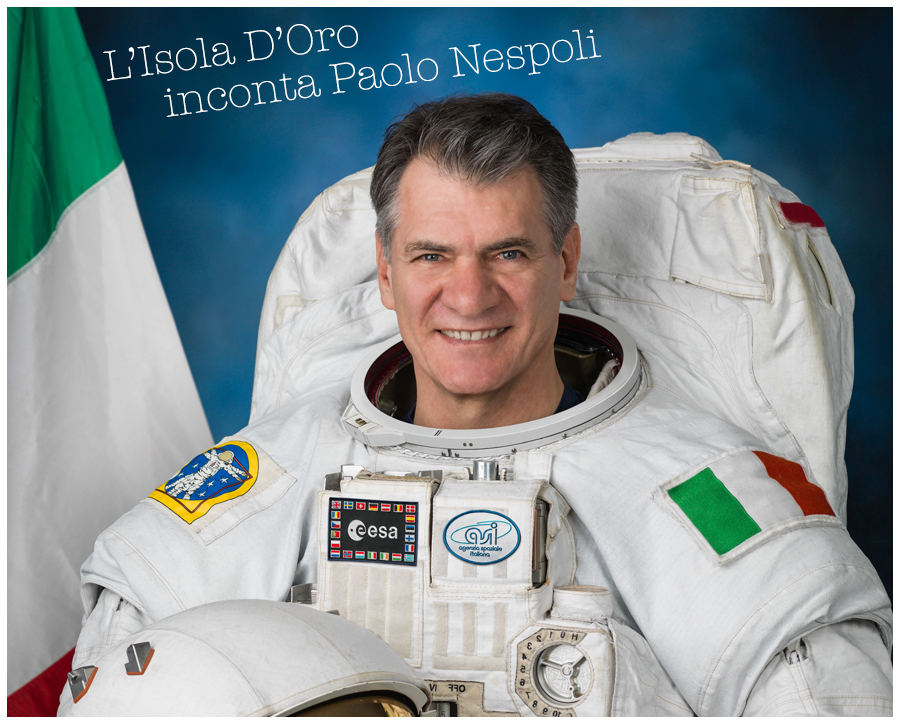 MEETING WITH PAOLO NESPOLI
On 20 March 2018, L'Isola D'Oro meets the astronaut/speaker Paolo Nespoli and the teams of ESA (European Space Agency) and ASI (Italian Space Agency) managers and researchers.
There will be a presentation of the space programmes and research aims of the two agencies but also the opportunity for a proactive exchange between a fish preserves company and the nutritional and emotional needs of an astronaut living on an orbiting space station.
For an astronaut, food is connected not just to survival but also to the senses and to socialization; taste gives you sensations, the act of cooking brings the balance of a family experience, and enjoying traditional dishes together, among astronauts of different cultures and nationalities, creates a harmonious atmosphere.
Being a partner in a "space" project immediately launches a company into the future but requires unexceptionable materials, as astronauts want to eat a healthy diet to keep in shape, and state of the art production processes and packaging in order to avoid contaminations and damage.
What is needed, therefore, are balanced, easy to prepare meals that can be stored in extreme conditions for long periods of time.
Our "space" solutions are products with a high content of proteins, vitamins, mineral salts and with the good fats, that is, OMEGA3 polyunsaturated fatty acids, which make fish more digestible than meat.