ANCHOVY ROLLS WITH MEDITERRANEAN AROMAS
Ingredients for 4 servings
1 jar of Filetti di acciughe in olio di oliva Isola d'Oro
Feta cheese to taste
4 dried tomatoes
1 orange zest
oregano powder to taste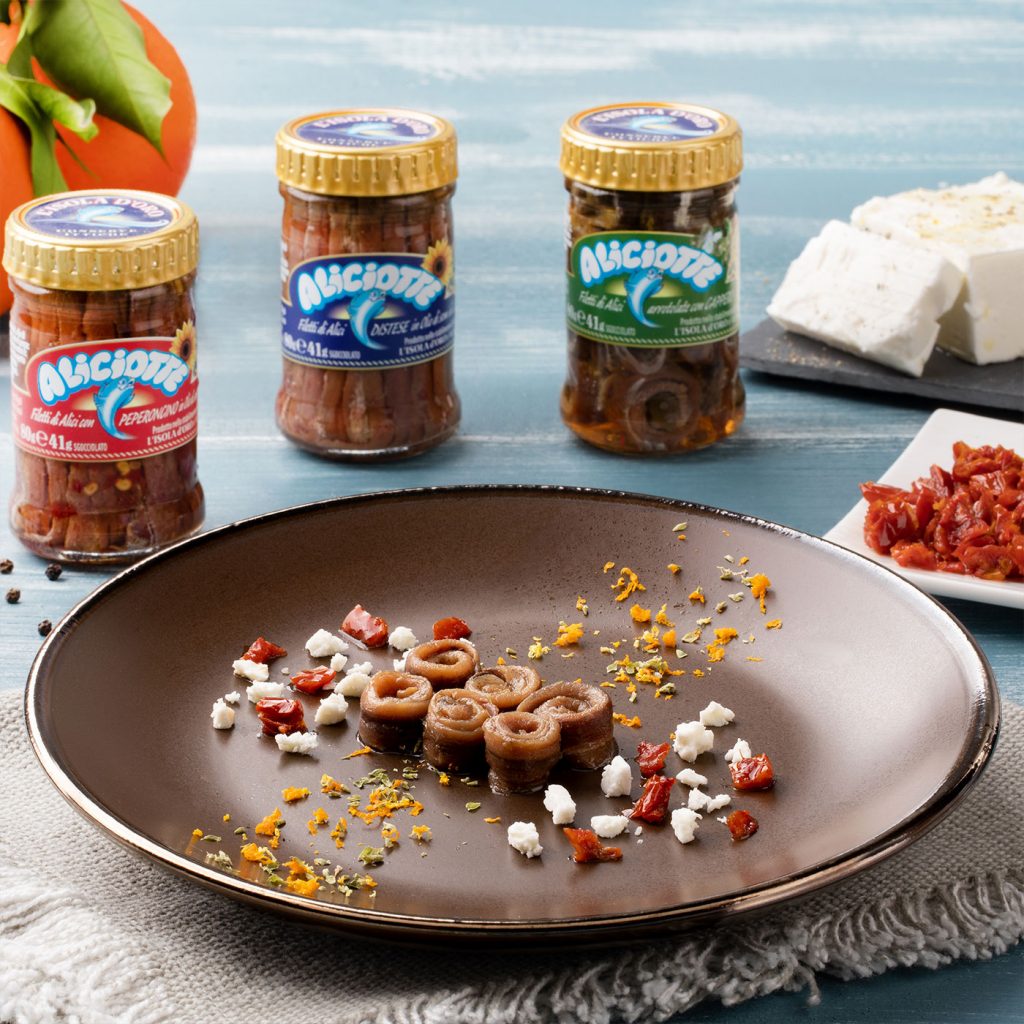 Preparation
Take the anchovy fillets out of the jar and form rolls.
Arrange on a starter dish. Crumble the Feta cheese, peel an orange and finely chop the dried tomatoes, then soften them in olive oil.
Set aside every ingredient separately.
Serve by creating a strip of oregano powder and orange zest, arrange the anchovy rolls in the centre and surround with Feta cheese and dried tomatoes.
Serve cold.