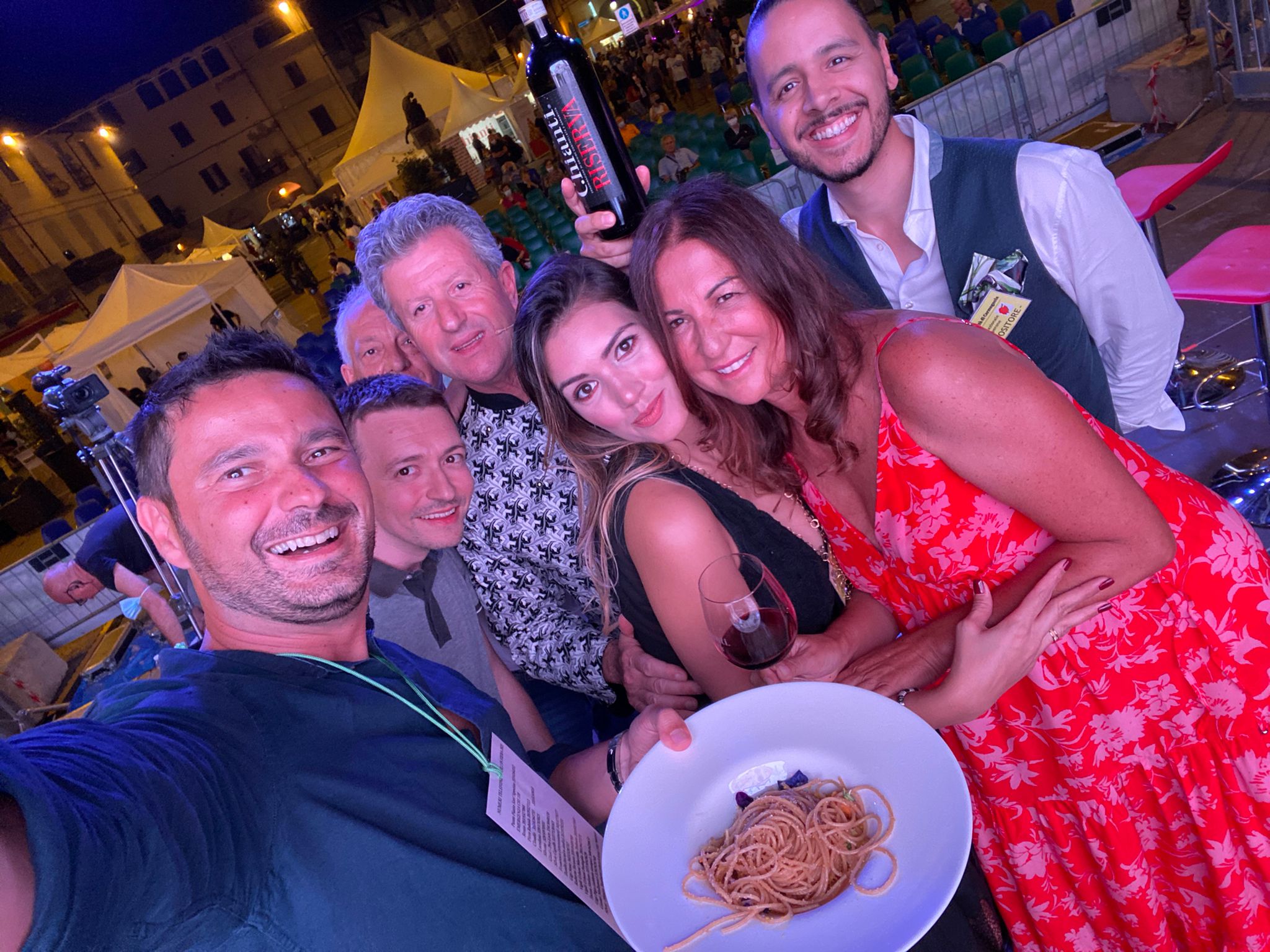 Anchovies and peppers, sustainability e LIS at the Carmagnola fair 27 August / September 5 2021
---
L'Isola D'Oro chooses Carmagnola as standard bearer of its own exclusive video-recipes with the LIS, the sign language used by the deaf and others! On August 28 at 21 in Piazza S. Agostino, the most anticipated event: a live FB cooking show with Tinto on the stage of the Fair. The chef Salvatore Guccione from Turin, too formator of the Salesians, he performs live a recipe created by him with the Anchovy L'Isola d'Oro and Carmagnola Peppers. On stage the manager of the Consortium of Chianti to accompany the tasting of the recipe. The whole event of the evening is translated into LIS by Gabriele Dall'Asta, President of ENS Parma, National Deaf Organization.
---
SPAGHETTO IN PEPPER WITH ANCHOVIES AND STRACCIATELLA:
---
First step: We take some peppers, about 6, I prefer red and yellow to be the best! We place them in a pan and put them in the oven ad roast for about 40 minutes and we take them out and put them in a bag to cool. The peppers, as they cool down in the bag, will produce some liquid that we will use as final cooking. We put them in a bag to facilitate peeling, then we will need them for a second plate.
---
Second step: We take the anchovies and cut them with a carver (knife) in a very fine way; we add them to the breadcrumbs to toast in a pan, it will then be used as a condiment over spaghetti. It becomes anchovy breadcrumbs.
---
Third step: We put some water to boil. We will need it for cooking the pasta; in the meantime, put some anchovy fillets in a pan to melt in EVO oil (extra virgin olive oil); we drain the spaghetti, cooked al dente, in the pan where we melted the anchovies and with the water of the cooked peppers inside the bag, let's finish cooking. At this point let's go to plate by placing the spaghetti in a nest in the center of the plate, we garnish with anchovy bread and complete with the stracciatella that will serve to alleviate the flavor of the dish and we serve.