SEAFOOD
All the goodness of seafood
to be enjoyed as you like it
L'Isola D'Oro clams is a 100% Italian product. They are rich with minerals, vitamins, proteins and Gmo free.
We use first quality row material only, respecting the ecosystem and oceanfloor, according to the agreement with Friend of the Sea and MSC.
After being selected through several production phases, "vongolotte" (clams) are packed in jars or tins then plunged natural liquid.
These fleshy and savoured delicatessen, ready to use and shell deprived, may be a precious ingredient for many different recipes.
We offer a large choice of traditional tools as well as innovative ones directly tuned to meet customers' desires and demands,
both outdoor and home needs.
Our catalogue lines are oriented to the retail as well as to horeca markets.
Our business story is based on transparency which is immersed in thousand-year old Italian culture and tradition.
The same that has been driving us for 70 years.
Perfect for all kinds of recipes
When bearing the L'Isola d'Oro name, clams are called Vongolotte.
They are the juiciest and most flavourful fruit of the sea.
We skilfully prepare them in a brine, then pack them in retail and food service sizes.
Shelled, ready to use, they are the ideal ingredient for many recipes: simple Spaghetti with clams, garlic and parsley or with cherry tomatoes; stewed Neapolitan style to be enjoyed with toasted bread; in a tomato sauce with chili pepper, white wine, parsley and garlic.
Delights of the sea, pulpy, tasty, wisely preserved in their natural state and packaged to be immediately cooked without the need for further preparation. The vongolotte come from the best Mediterranean tradition ready to be cooked and served in many different ways.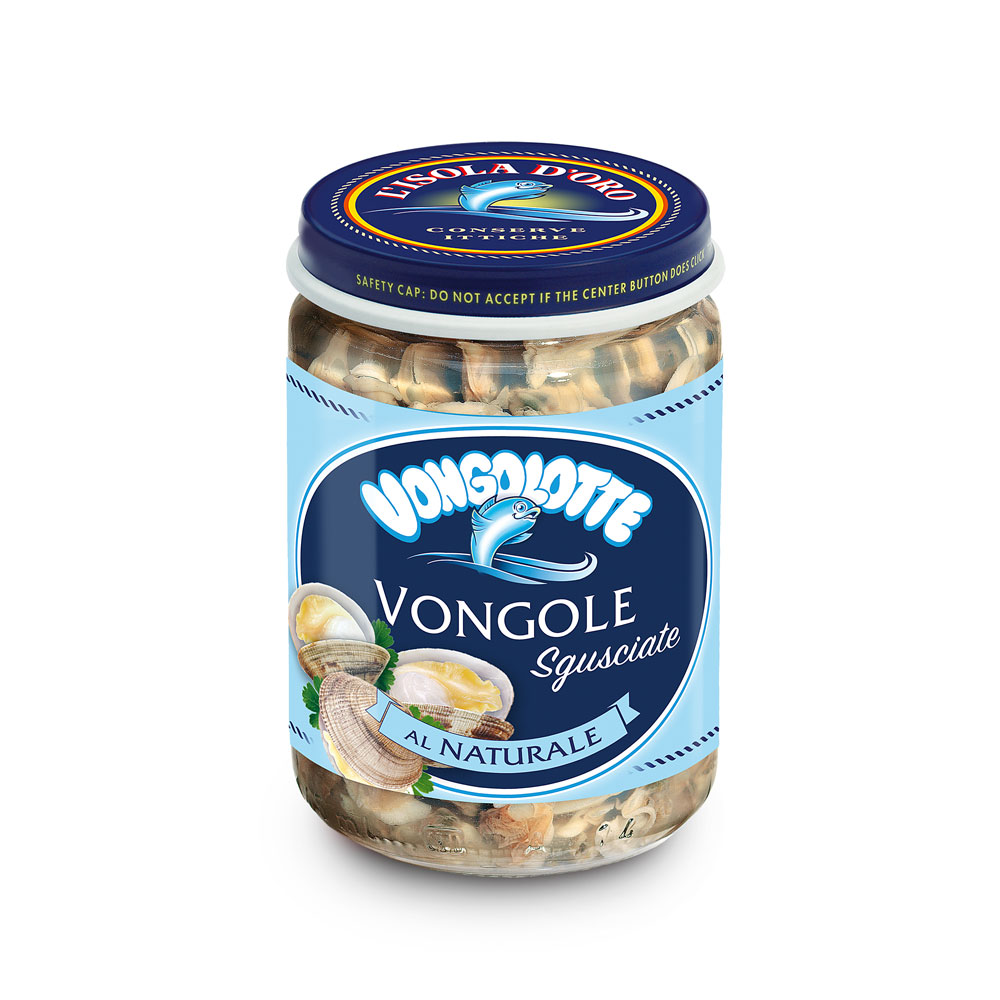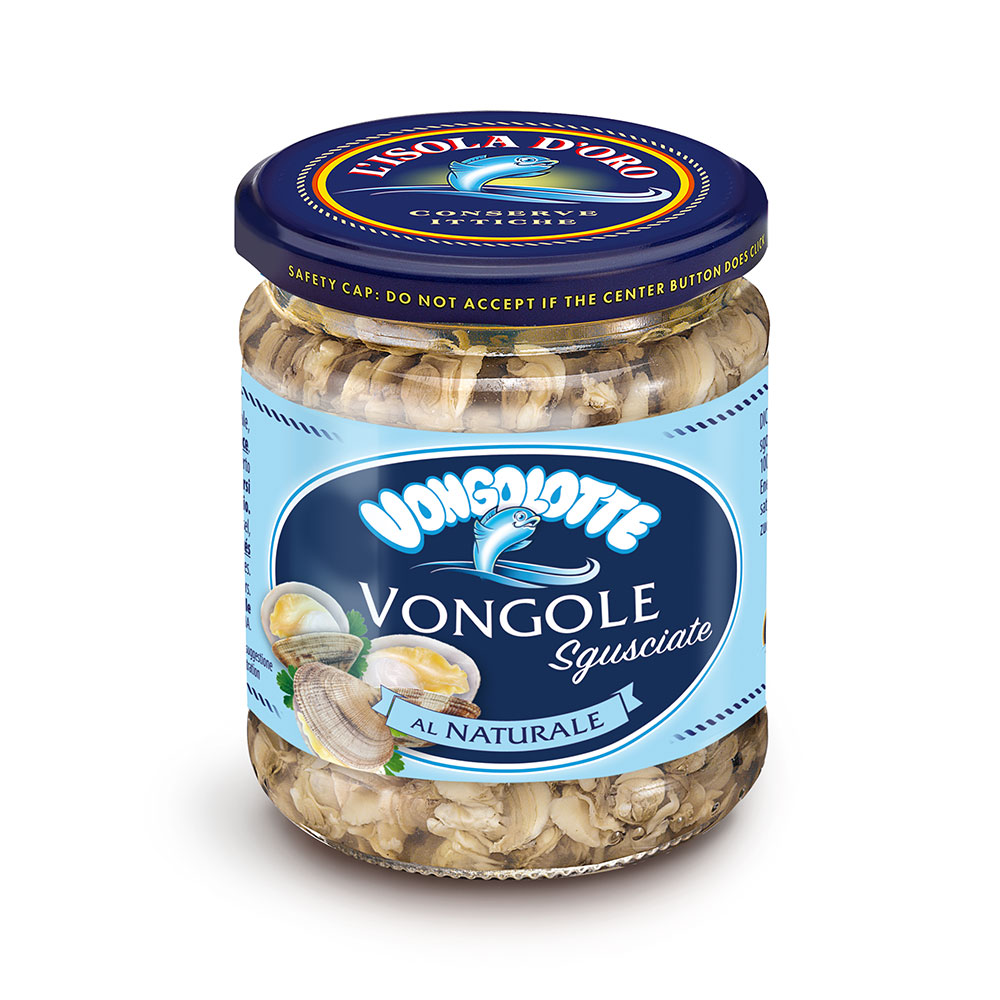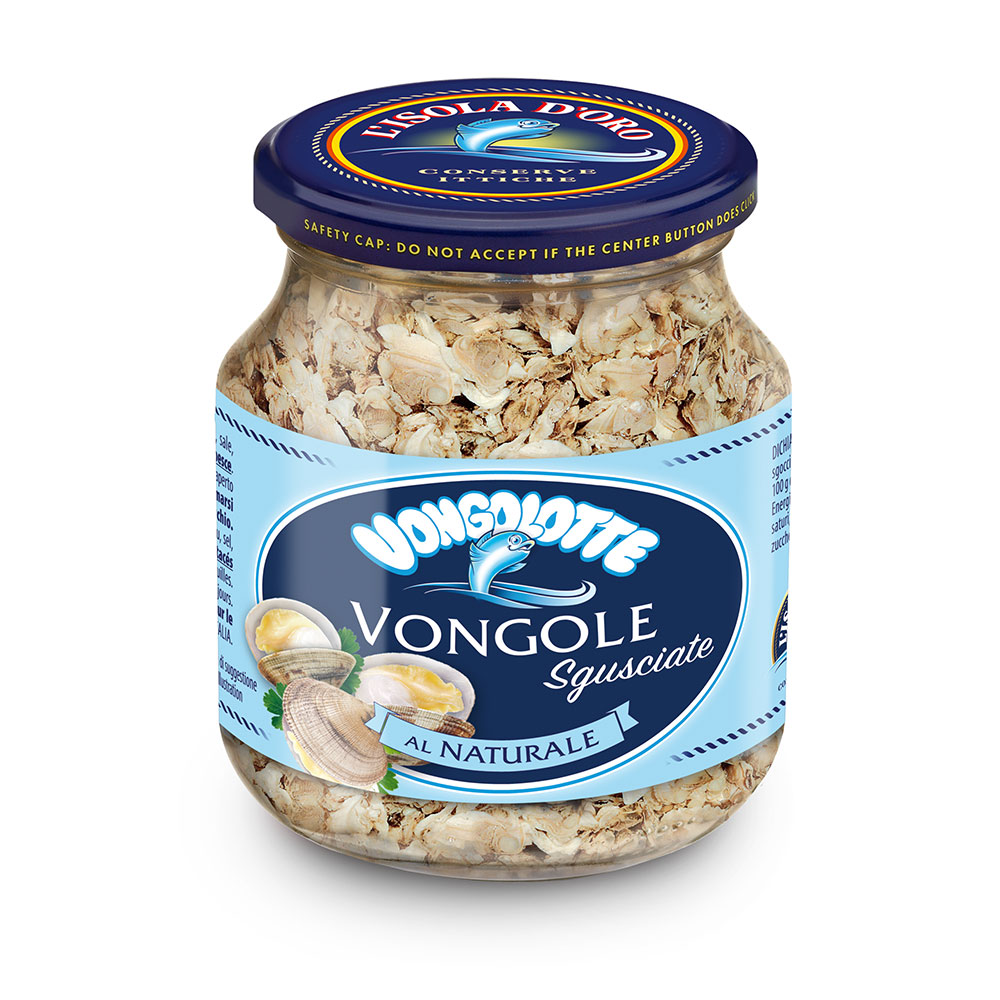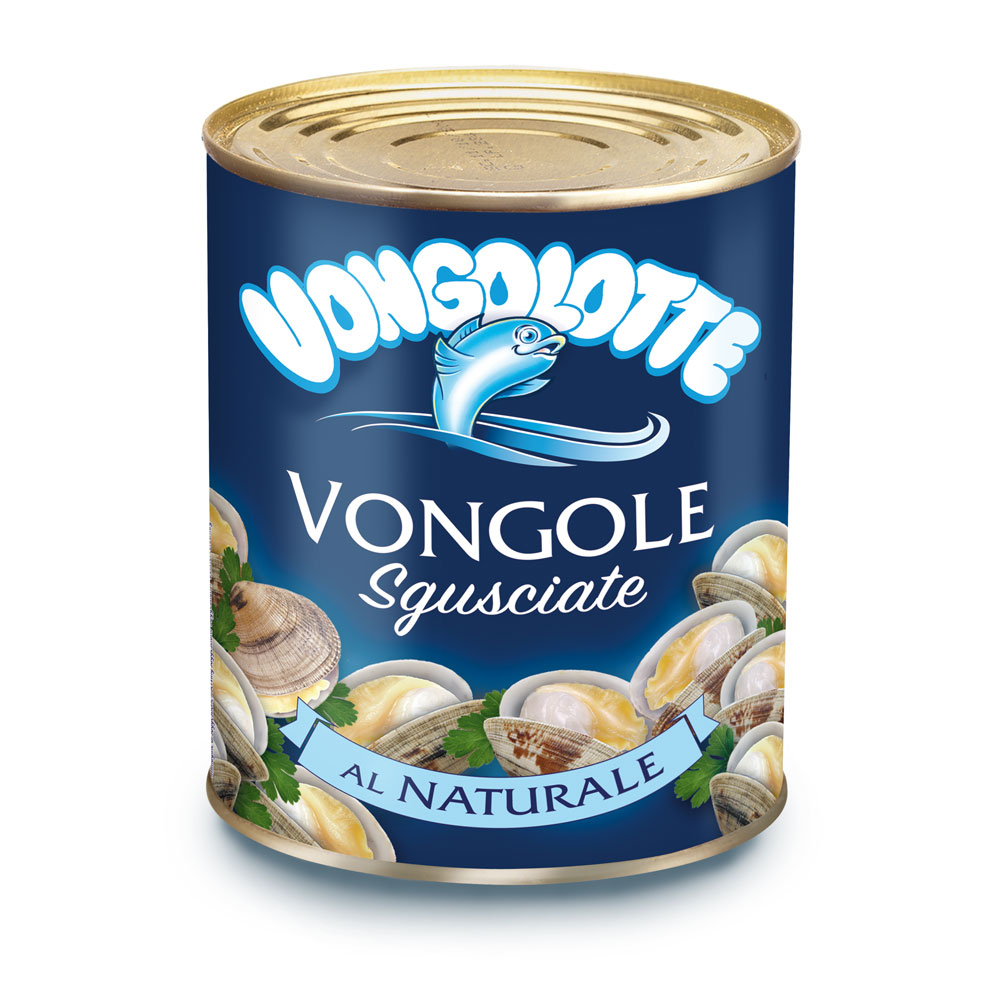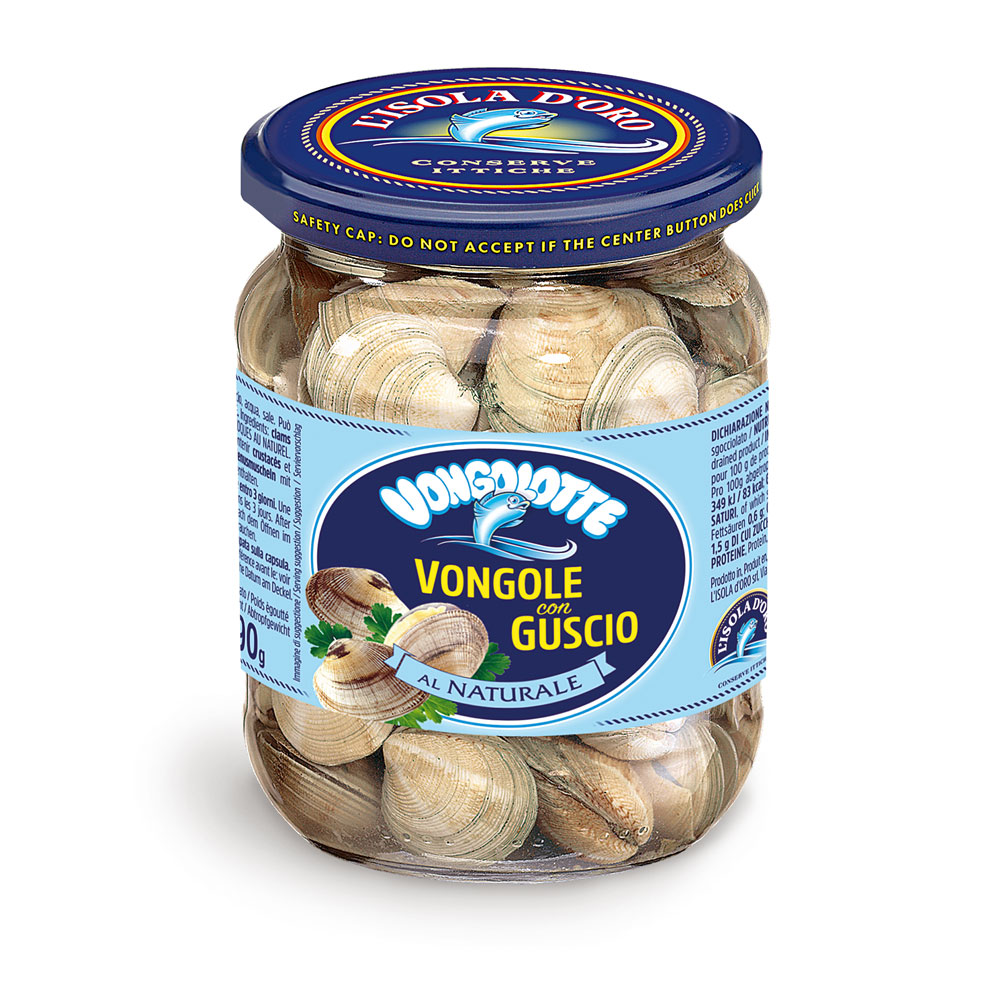 Vongolotte with shell 700 g