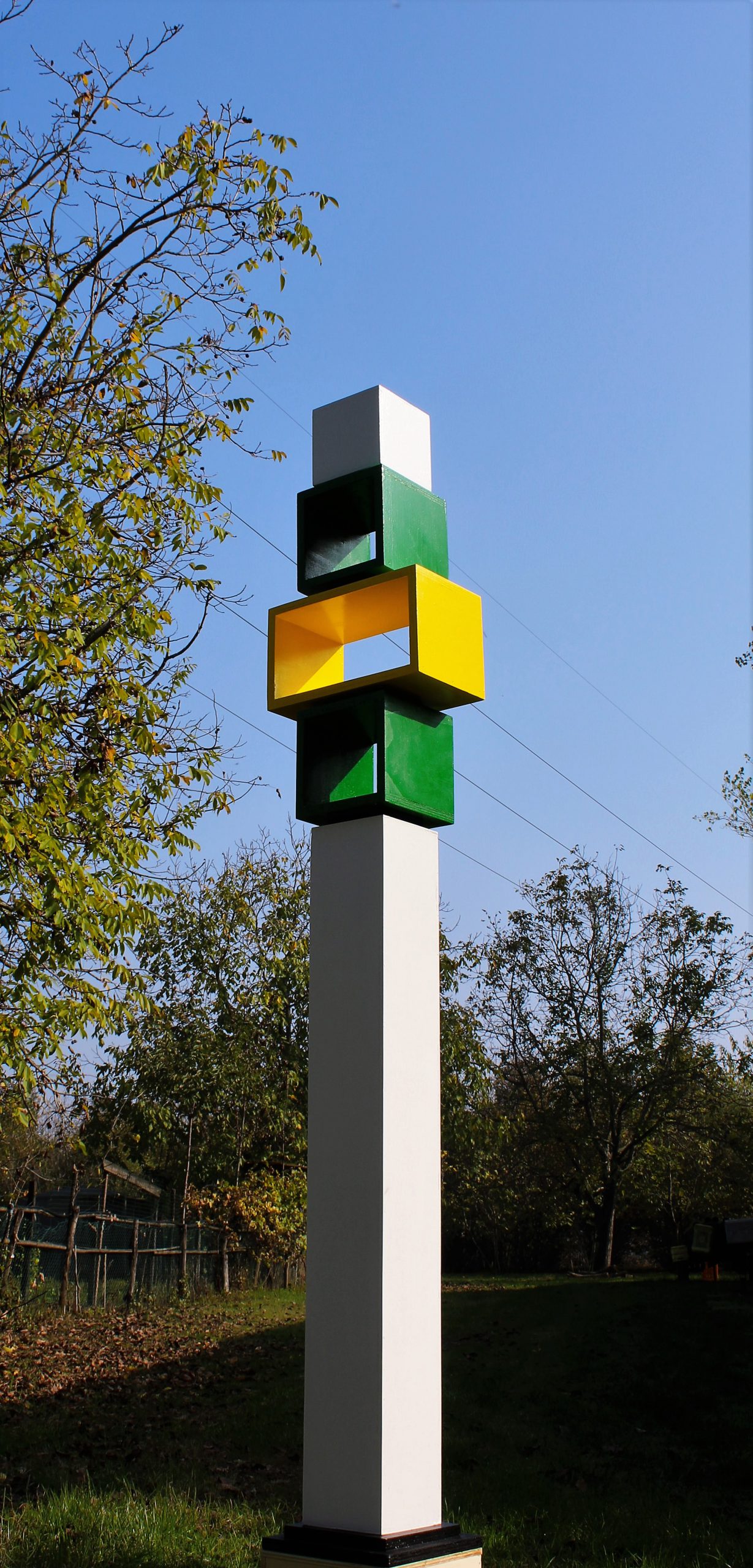 L'ISOLA D'ORO PARTICIPATES TO THE "OPEN COMPANIES" INITIATIVE OF PARMA WITH THE EVENT: "THE HAND CREATING ART ", THE ARTISTIC ANTHEM TO THE COMMUNITY AND SYMBOL OF TRANSFORMATION - 2021
---
An integral part of Parma Città Cultura 2020, the institutional event "Open Enterprises" meets L'Isola D'Oro, the leading company in the sector of Italian preserves, which opens the doors of its headquarters in the Food Valley with an initiative dedicated to art, understood as a symbol of union, growth awareness and belonging.
---
Saturday, September 12 and Sunday, September 13, 2021, from 17.00 to 19.00, in fact, in company offices and in the park that surrounds it, the event "The Hand Creating Art," which features a series of installations - real conceptual works of art by the sculptor Silvano Viani. Each creation is characterized by a mix of different shapes and sizes, to express the deep bond between man and planet, between personal identity and territorial belonging. Thus, giving life to timeless totem poles with the direct intent of promote rooting together with expansion; and raising awareness to the public on the importance of processing raw materials with one's hands. With your hands you give life to art, to everyday objects, you make and preserve food; thanks to manual and entrepreneurial work, they create economic districts, such as that of Parma, which give value to the territory as well as guaranteeing a balanced, socially dignified growth that is rewarding on many levels.
---
The "The Hand Creating Art" event conceived and promoted by L'Isola d'oro within the "Open Enterprises" initiative of Parma Citta Cultura 2020, wants to make the visitor reflect on the strategic role of transformation in our lives and as an imprint on the territory in which you live. Without ever losing sight of the roots, the artist invites us to look up to the sky to dare the change. Isola D'Oro also organized a light dinner for the occasion in the welcoming large park of the property, accompanied by an live opera exhibition to brighten the conversation during the banquet
---
The appointment "Open Businesses" is included in the Parma 2020 dossier, the association "Parma, I'm here!," and the Parma Industrialists' Union, in the quality of promoters of the initiative.
---
L'appuntamento "Imprese Aperte" si inserisce nel dossier di Parma 2020, l'associazione "Parma, io ci sto!" e Unione Parmense degli Industriali, in qualità di soggetti promotori dell'iniziativa.
---
For seventy years, Isola D'Oro has been distributing the Great Mediterranean Seafaring Tradition in Italy and in the world. By innovating, every day it evolves and transforms, always remaining faithful to the solid founding values on which it has been built.