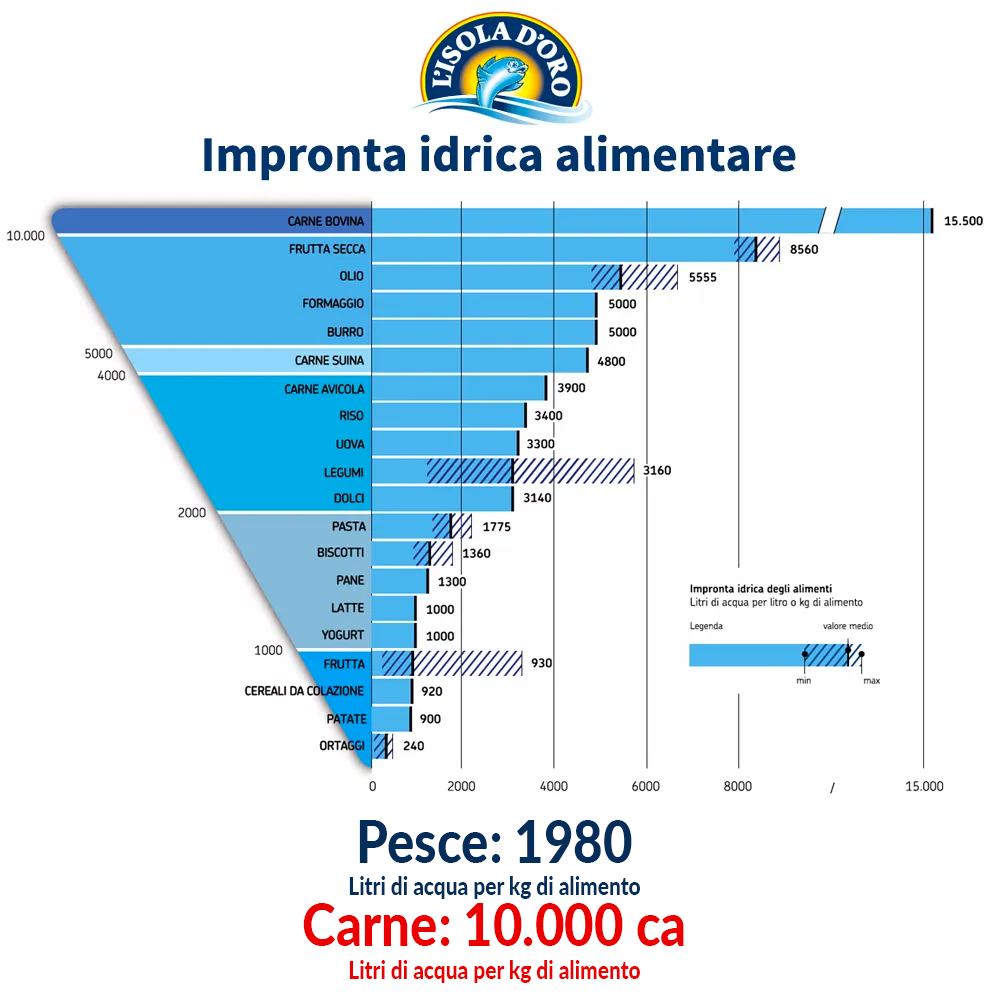 The water footprint
Water is an essential resource for life on our planet, a resource that unfortunately is not inexhaustible and that we have taken for granted for too long. Climate change and the recent periods of drought are clear evidence of the problem, confirming a trend that scientists have long been drawing attention to.
There is a lot we can do in our daily lives to save water and prevent this precious resource from being wasted. We have often been taught to use it rationally for our personal hygiene, for watering lawns and gardens, or for car washing, but we can also have a great impact on water consumption and waste through the food we eat.
In order to produce the food that arrives on our tables, water consumption varies significantly depending on its type. The calculation of water consumed for the "manufacturing" of food (the so-called water footprint) is rather complex and also takes into account the industrial processes for the preparation, packaging and transport of food. Vegetables occupy the lowest level of the pyramid, with about 240 litres of water consumed for each kilogram of food, while beef has the highest water footprint, with 15,500 litres of water consumed for each kilogram of food. In this calculation we must consider not only the water that cattle consume, but also the water used for the production of forage, etc.
A responsible as well as healthy nutrition must take into account the differences in water consumption of the various foods: while it is recommended to follow a varied diet that brings the right amount of proteins, vitamins and other nutrients, it is important to take into account the environmental impact and the water footprint of different foods.
Individually there is little we can do to safeguard the planet, but together we become an unstoppable, determining force for the protection of the world in which we live.