SEAFOOD SAUCES
All the goodness of seafood sauces
to taste as you like them
L'Isola D'Oro seafood sauces are 100% Italian. They are rich in flavour, healthy nutrients, GMO-free and above all "good".
We only use quality raw materials, respecting the ecosystem and the seabed, in agreement with our major partners in the field of sustainability: Friend of the Sea and MSC.
Our Sughi di Mare are ready-to-use, practical, useful as a traditional sauce or as a base to be customised with the addition of vegetables, spices, herbs, tomatoes, etc..
We offer a range of traditional and innovative formats to meet the needs and desires of consumers at home and away.
Our product lines are oriented towards both the retail and ho re ca channels.
Ours is a story of transparency that has been steeped in the age-old tradition of fish canning for over 70 years.
Last-minute dinner?
look great without worrying
Easy to prepare, fabulous to taste, L'Isola D'Oro sauces bring all the flavour of the sea to the table.
They are the great ready-made sauces
of the Italian seafood canning tradition.
You can use them directly on pasta or rice, freed from the water. Or, to better enhance the flavour, whip the pasta with cooking water over low heat and serve it with raw shallots and aromatic herbs of your choice.
You can never go wrong with a sprinkling of parsley at the end of cooking!
If you choose sauces with Sicilian cherry tomatoes added, the recipe will be even different, more velvety.
For all occasions, from dinner with friends to a quick lunch, seafood sauces bring all the flavour of traditional Italian cuisine to our tables.
ready in the blink of an eye. Easy to prepare and fabulous to taste.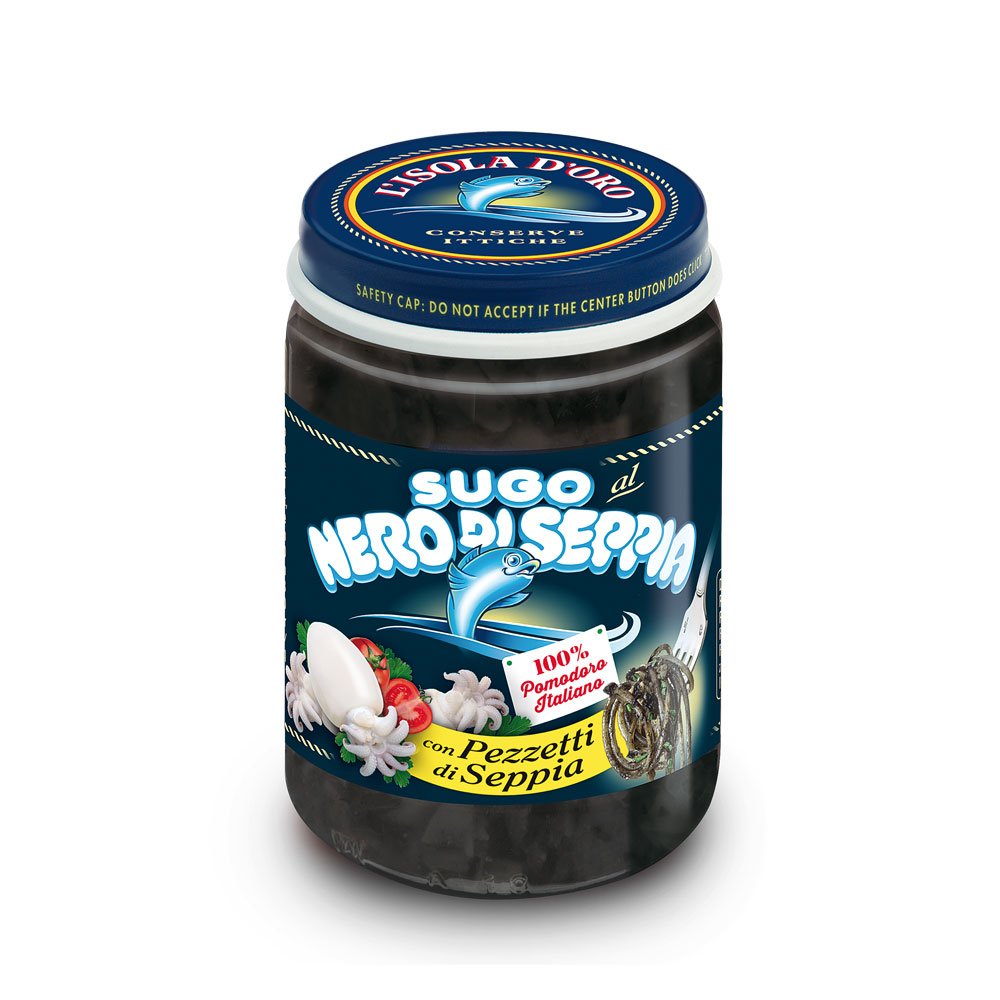 Cuttlefish ink sauce
with pieces of cuttlefish 130 g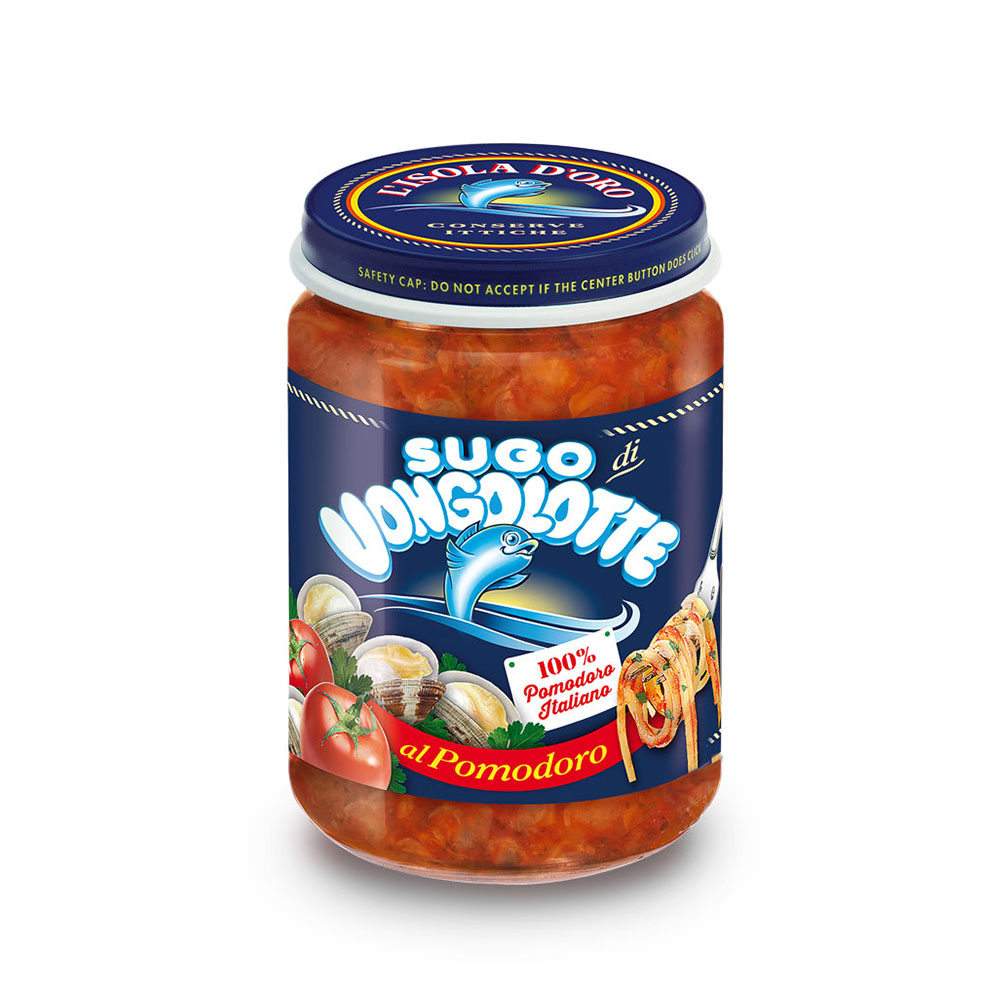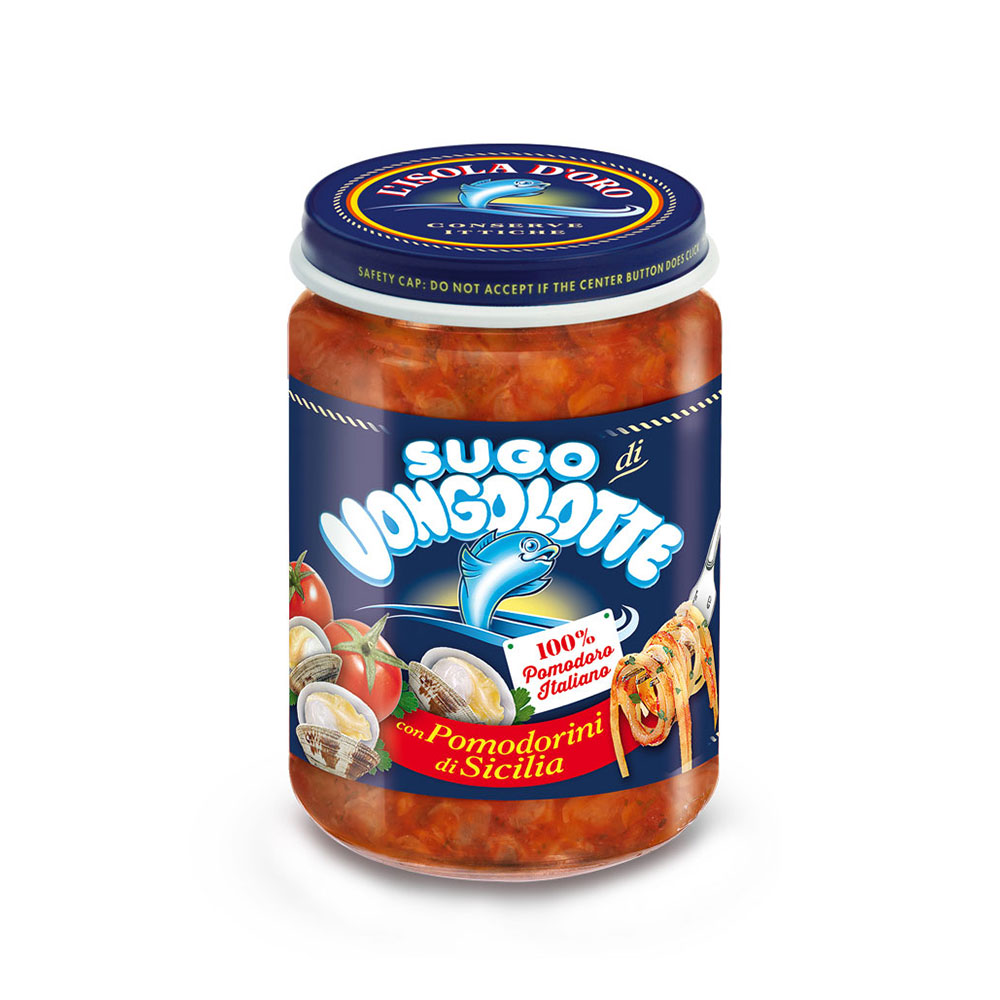 Tomato clam sauce
with cherry tomatoes 130 g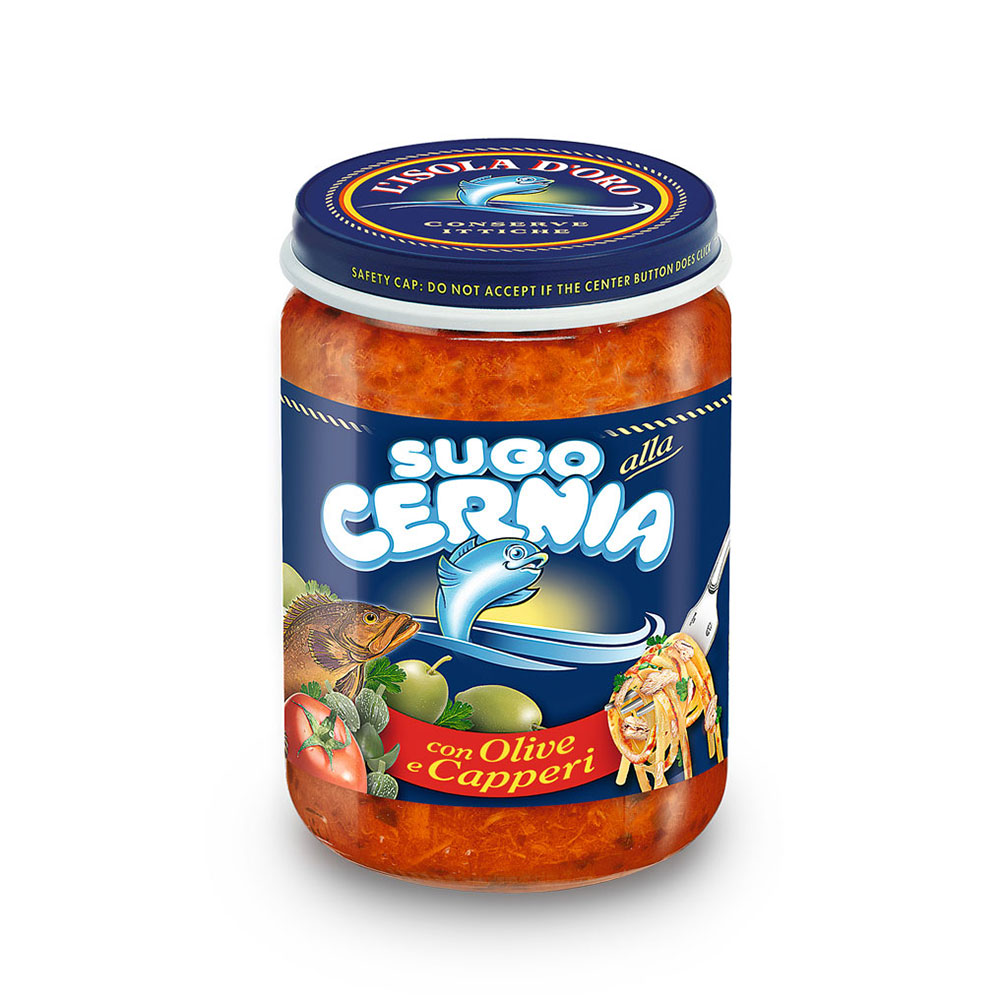 Grouper sauce
with olives and capers 130 g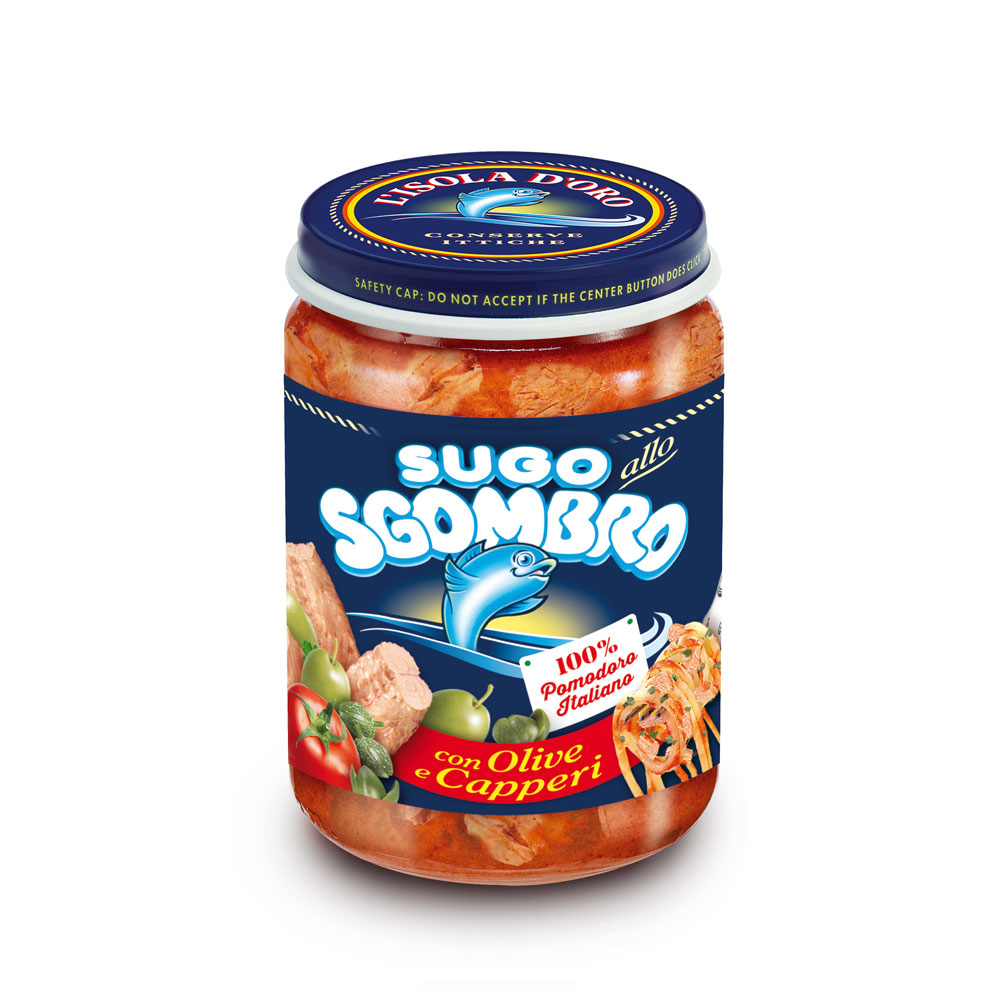 Mackerel sauce
with olives and capers 130 g
Tomato clam sauce
marinara 130 g
Mussel sauce
Sicilian style 130 g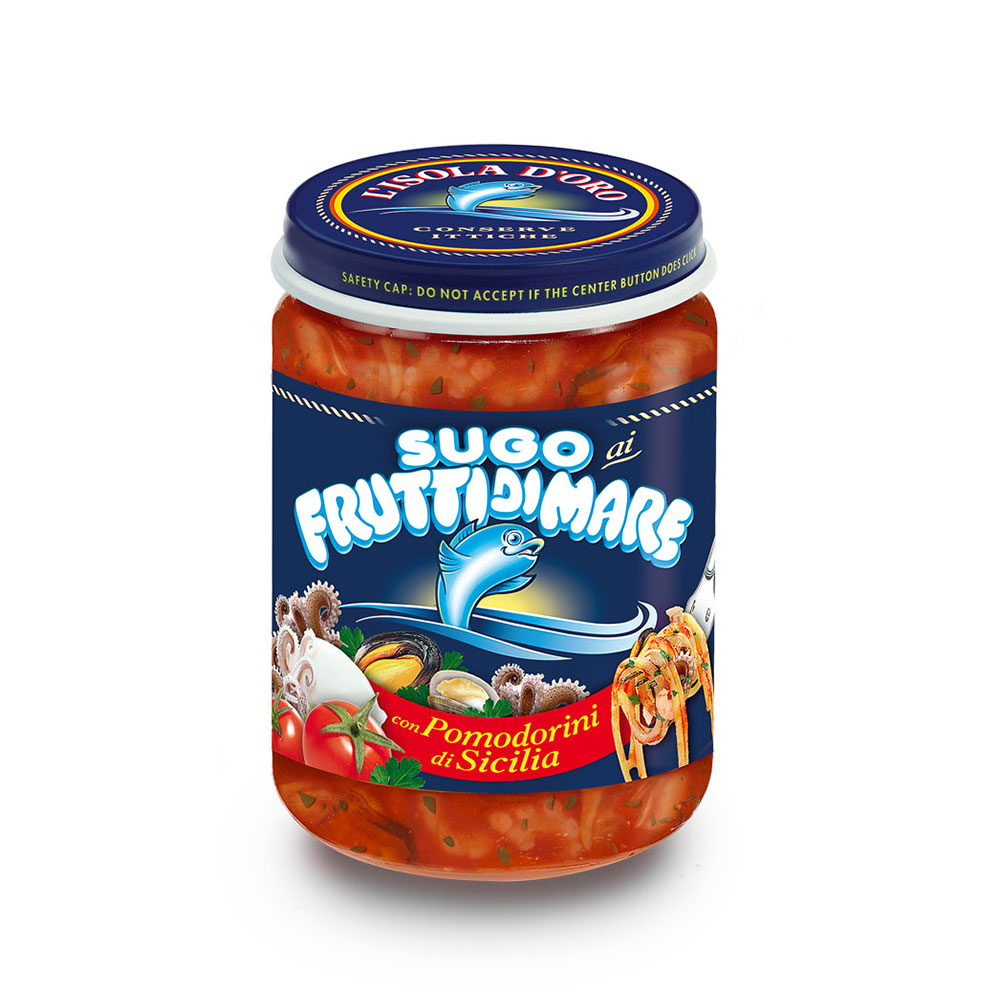 Seafood sauce
with cherry tomatoes 130 g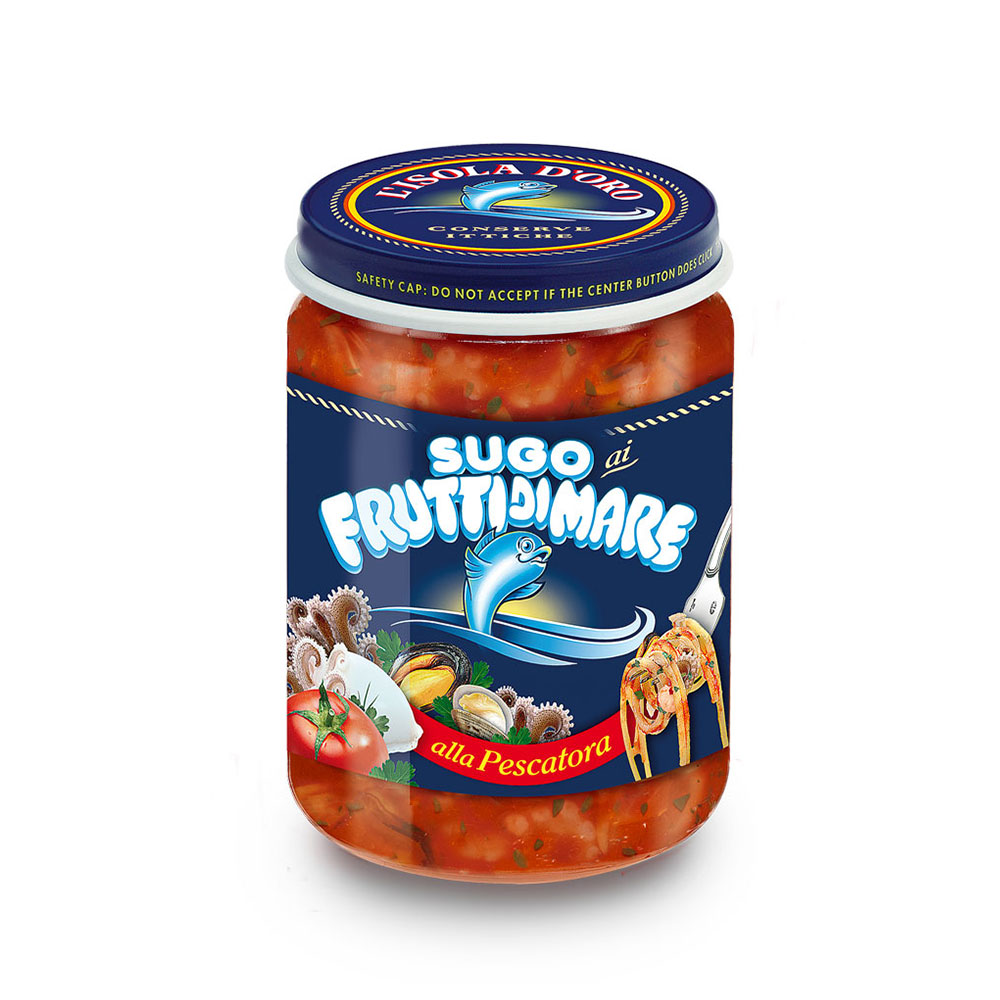 Seafood sauce
pescatora style 130 g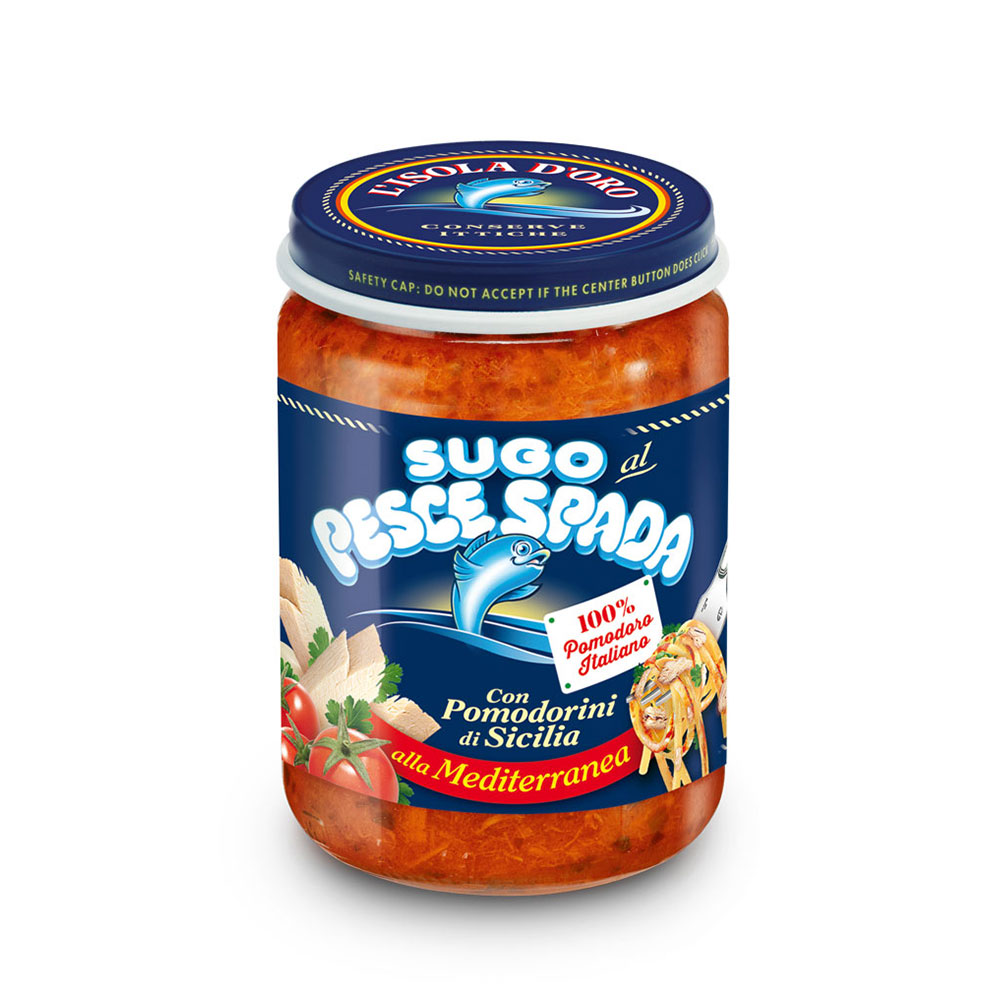 Swordfish sauce
with cherry tomatoes 130 g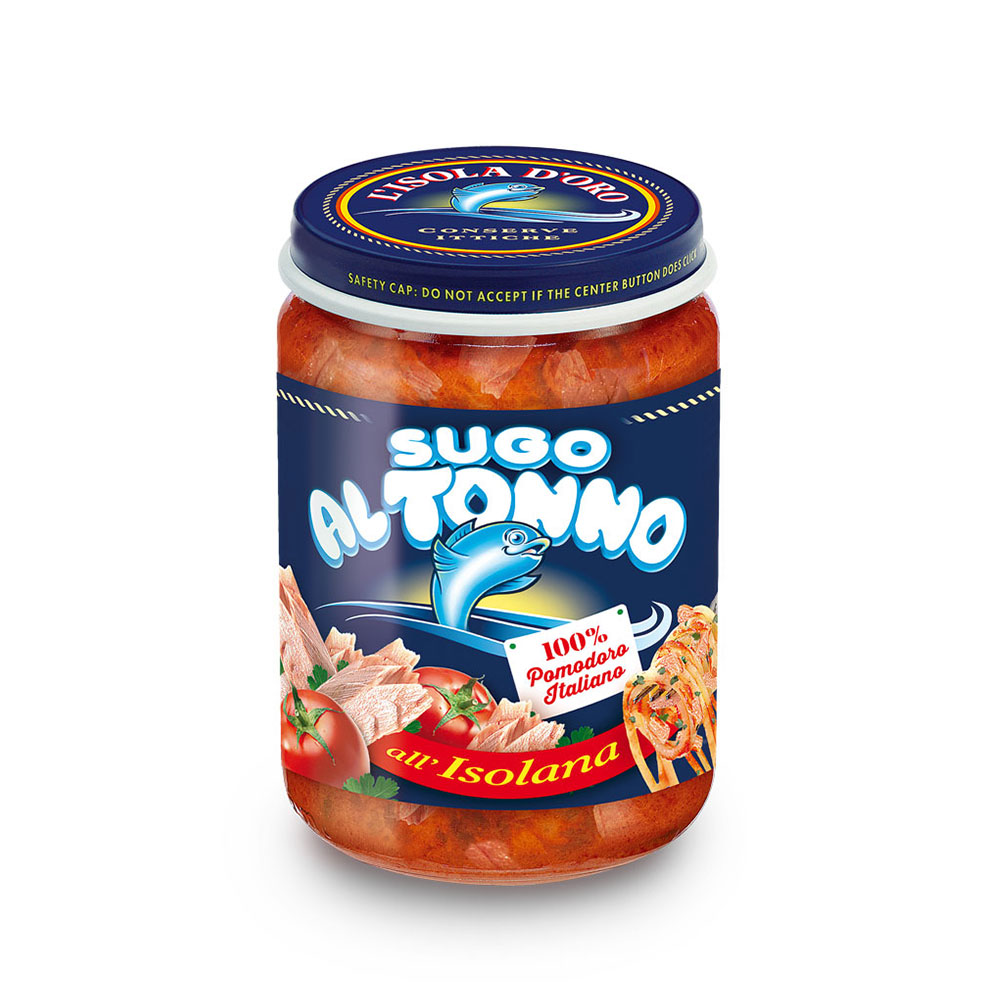 Tuna sauce
isolana style 130 g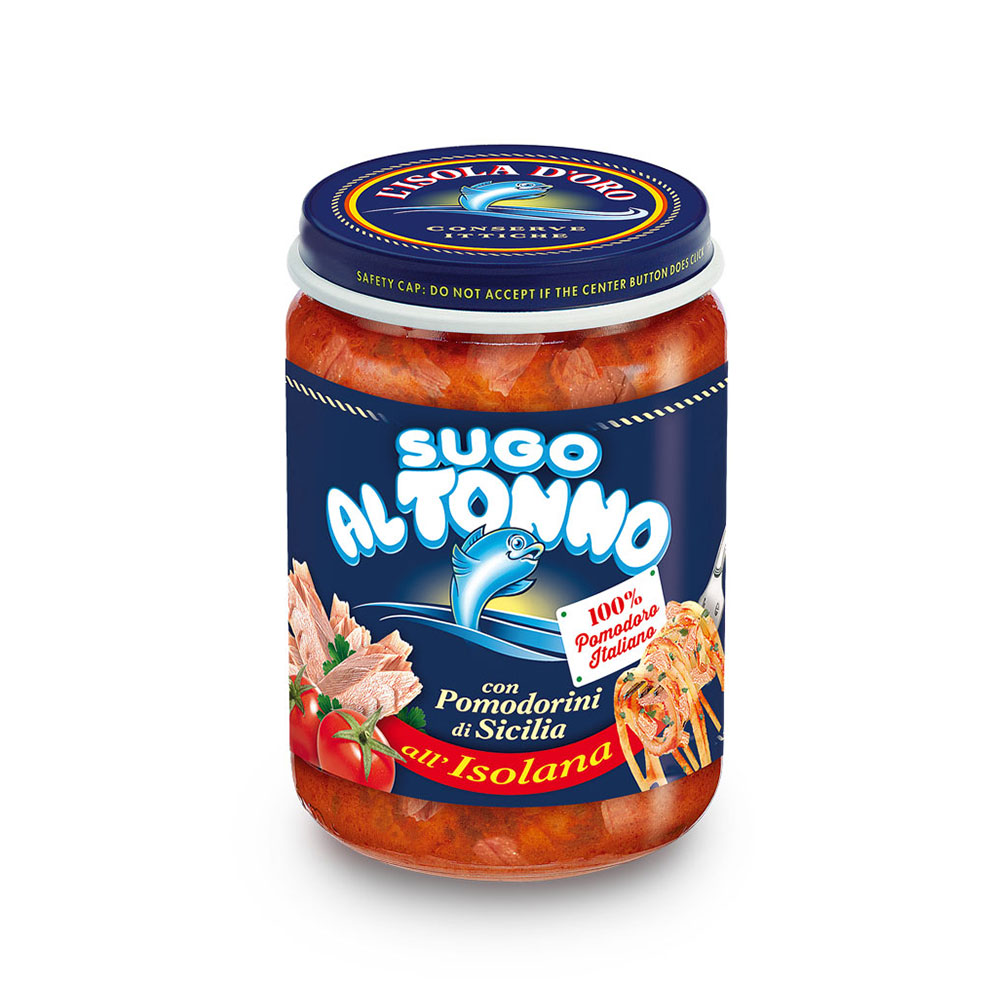 Tuna sauce
with cherry tomatoes 130 g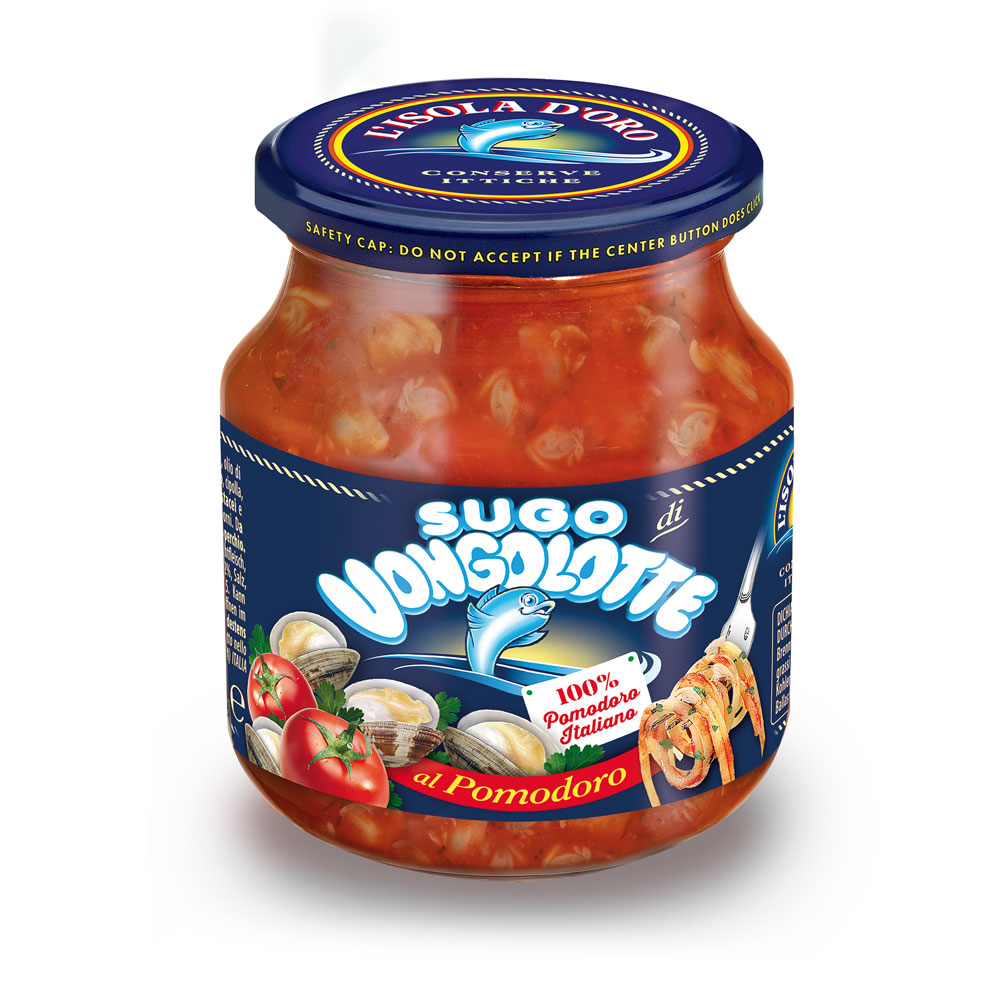 Clam sauce
with tomato 270 g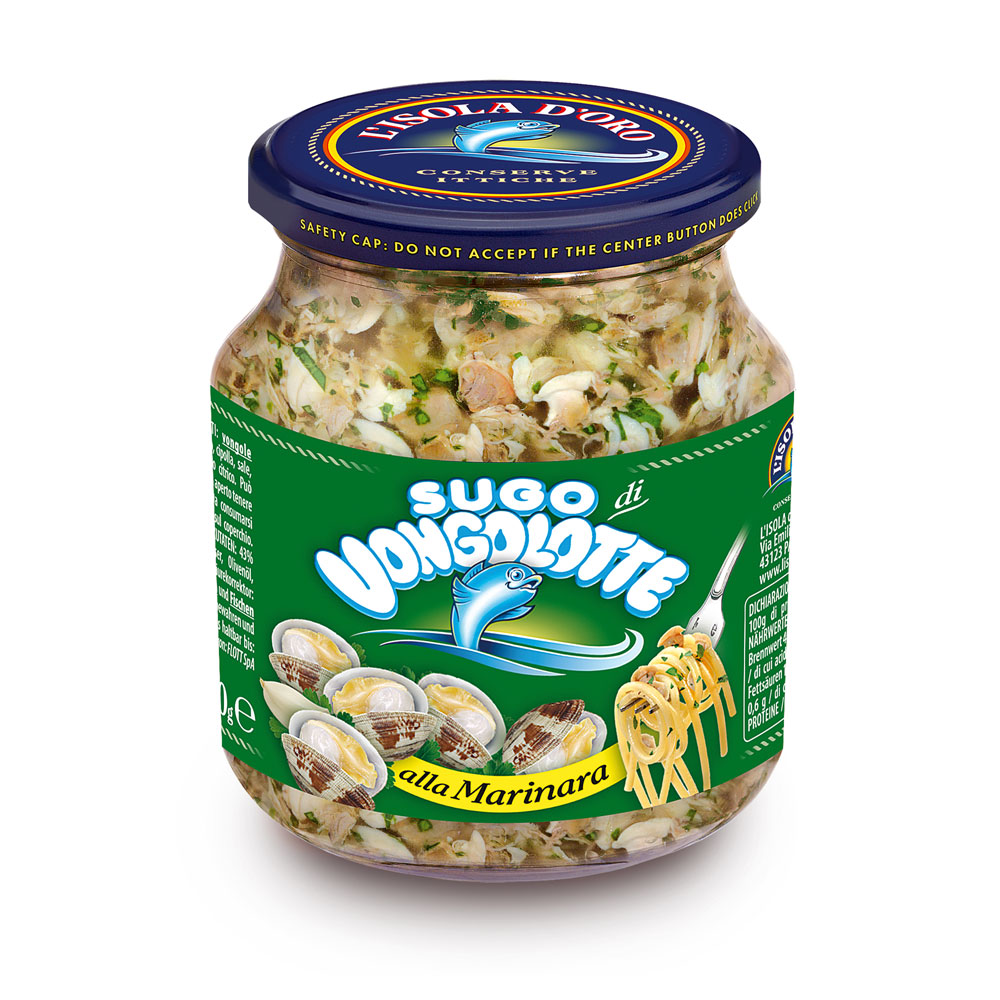 Tomato clam sauce
marinara 270 g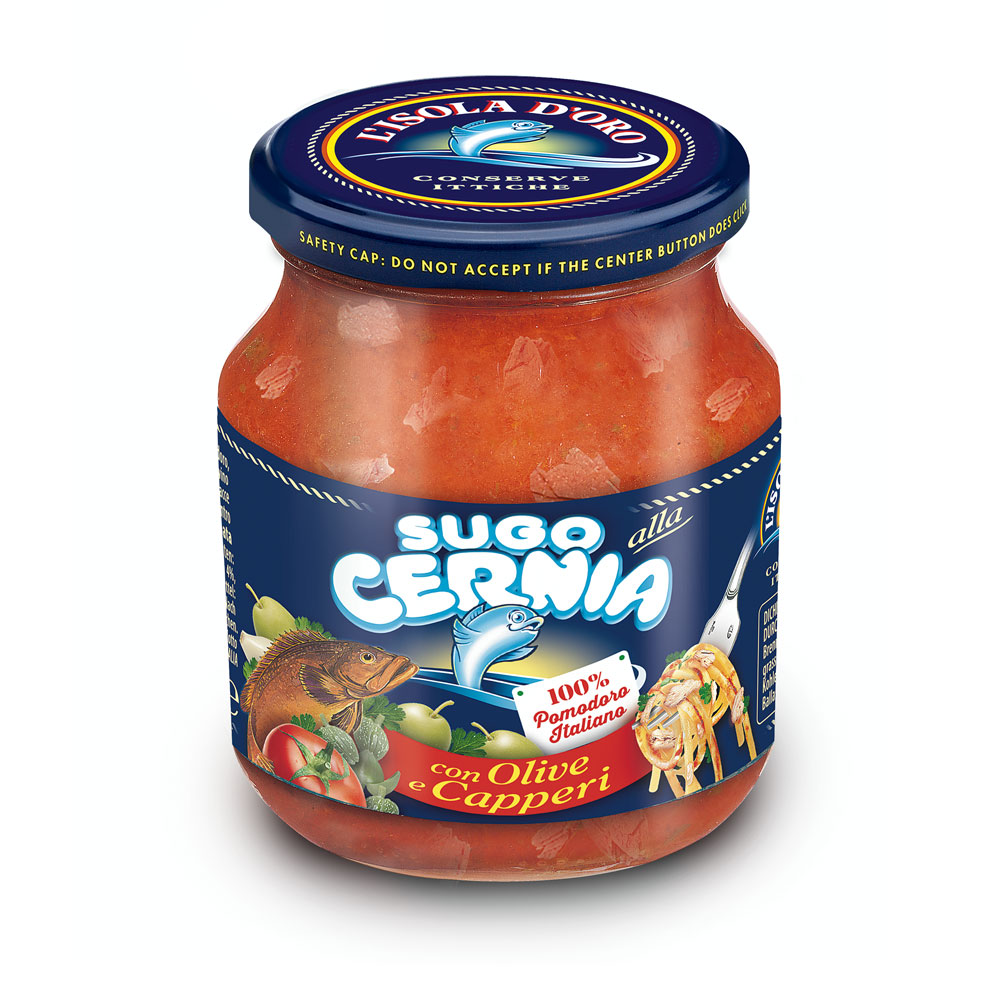 Grouper sauce
with olives and capers 270 g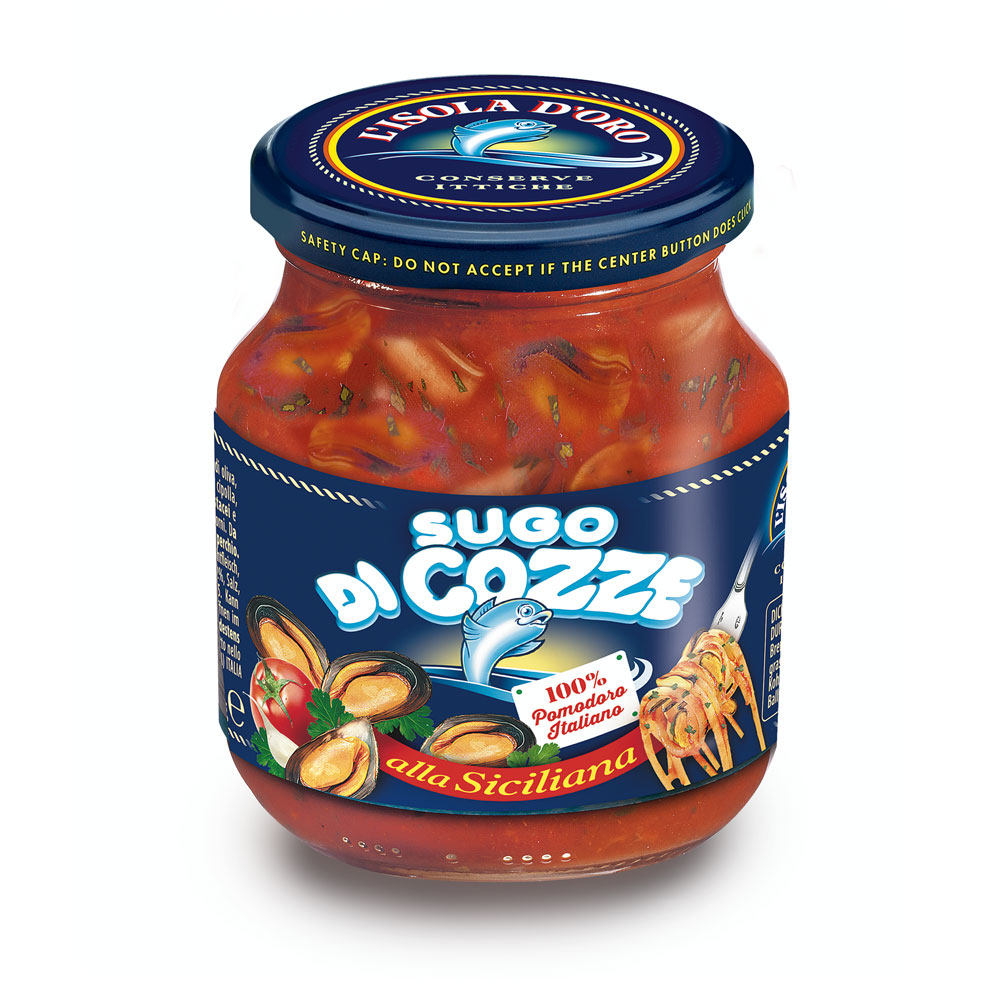 Mussel sauce
Sicilian style 270 g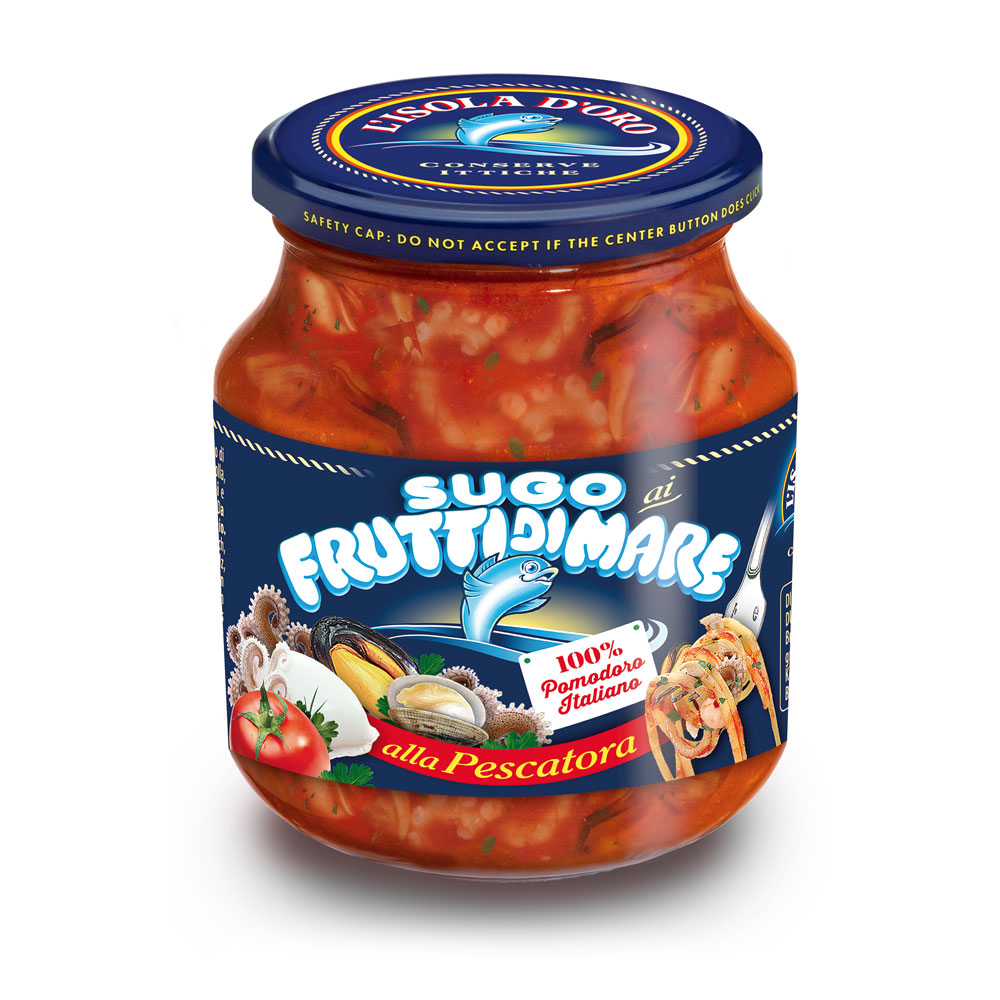 Seafood sauce
pescatora style 270 g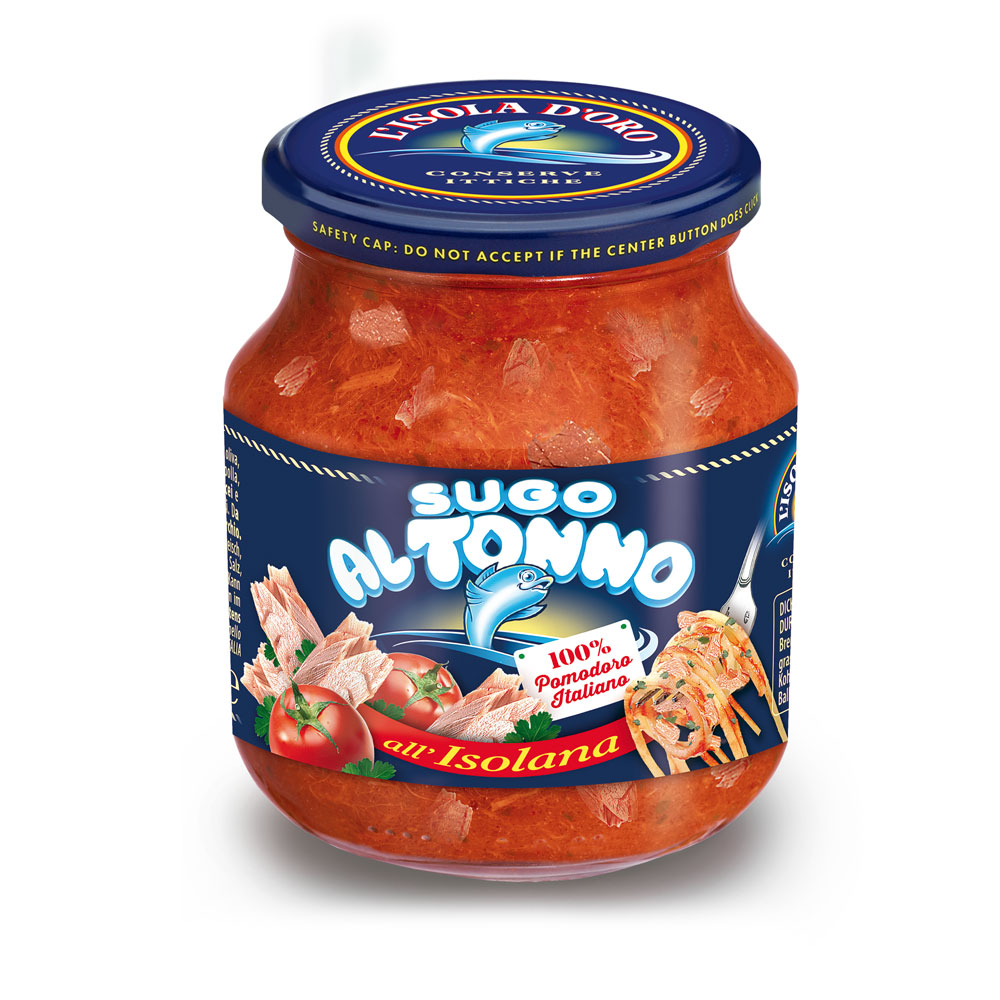 Tuna sauce
isolana style 270 g