SEA FLAVOURS
All the goodness of the sea
to taste as you like it
L'Isola D'Oro Sea-Flavours are a 100% Italian product.
They are rich in Omega3, Gluten free and Gmo free.
We use first quality row material only, respecting the ecosystem and oceanfloor, according to the agreement with Friend of the Sea and MSC.
Our " Sea Flavours" are hand-made, ready to use, practicle, good for many recipes in every season; above all they are "Tasty"!
We offer a large choice of traditional tools as well as innovative ones directly tuned to meet customers' desires and demands,
both outdoor and home needs.
Our catalogue lines are oriented to the retail as well as to horeca markets.
Our business story is based on transparency which is immersed in thousand-year old Italian culture and tradition.
The same that has been driving us for 70 years.
A wave of flavors, all linked to the sea and to tradition 
L'Isola d'Oro has selected some of the most valuable gifts from the sea to enrich the Italian gastronomic tradition.
The result is gourmand specialties prepared following the authentic Italian fish preserve tradition, ready to be enjoyed with servings of the best Mediterranean flavors.
Some of the most precious gifts of the sea and the gastronomic tradition of our coasts, together give life to a series of treasures that bring to our tables the flavors and suggestions of a lunch or dinner by the sea.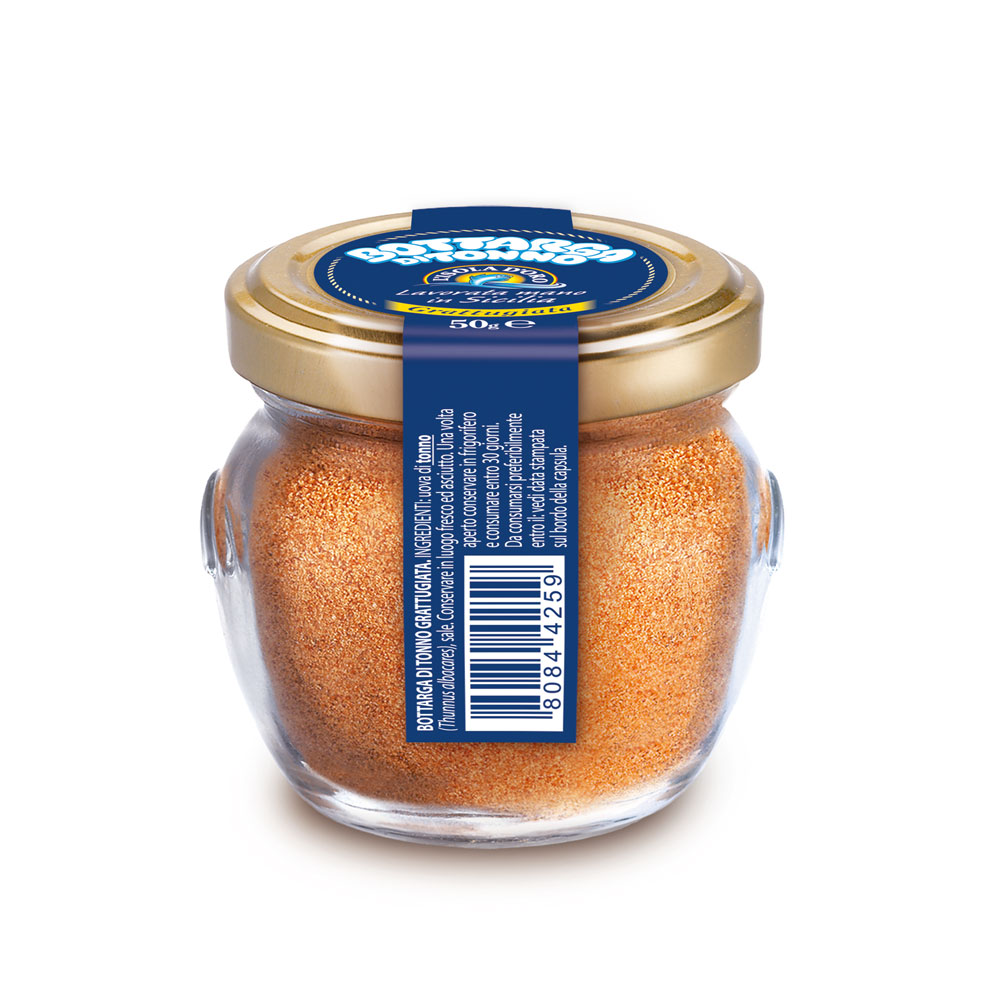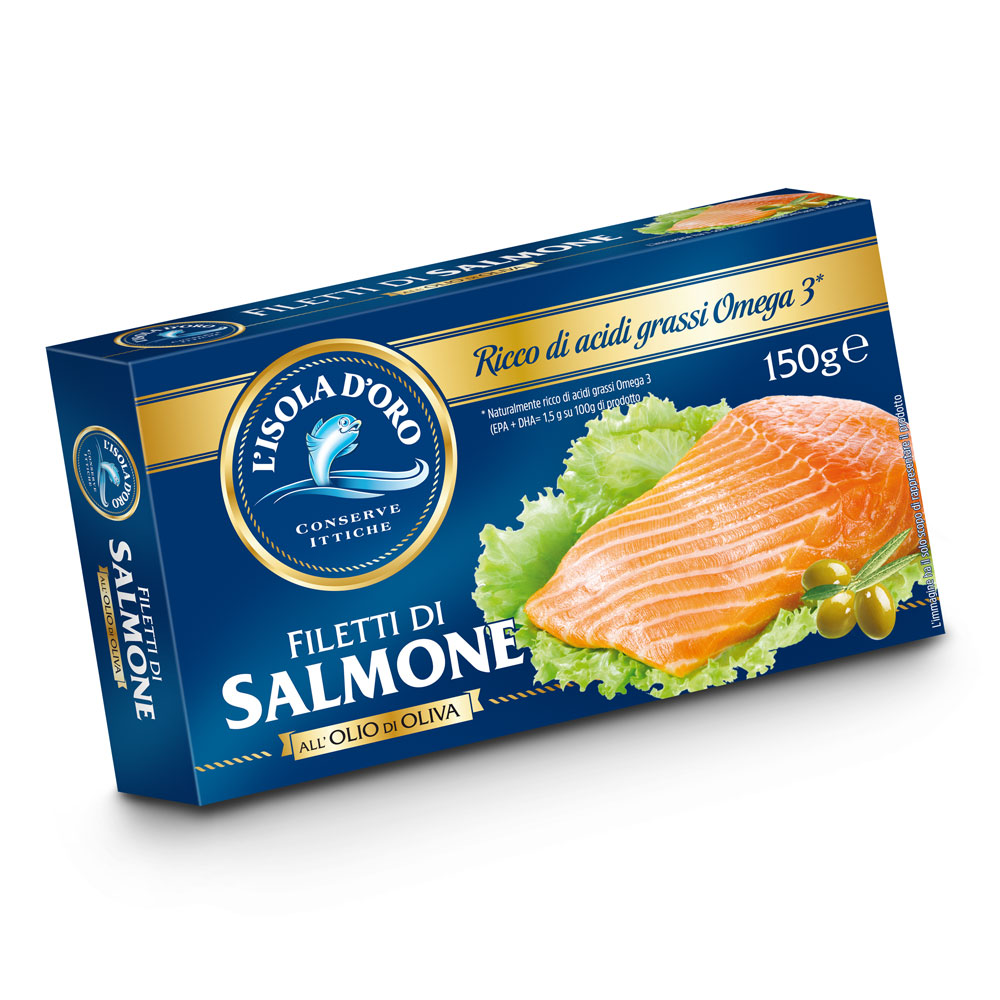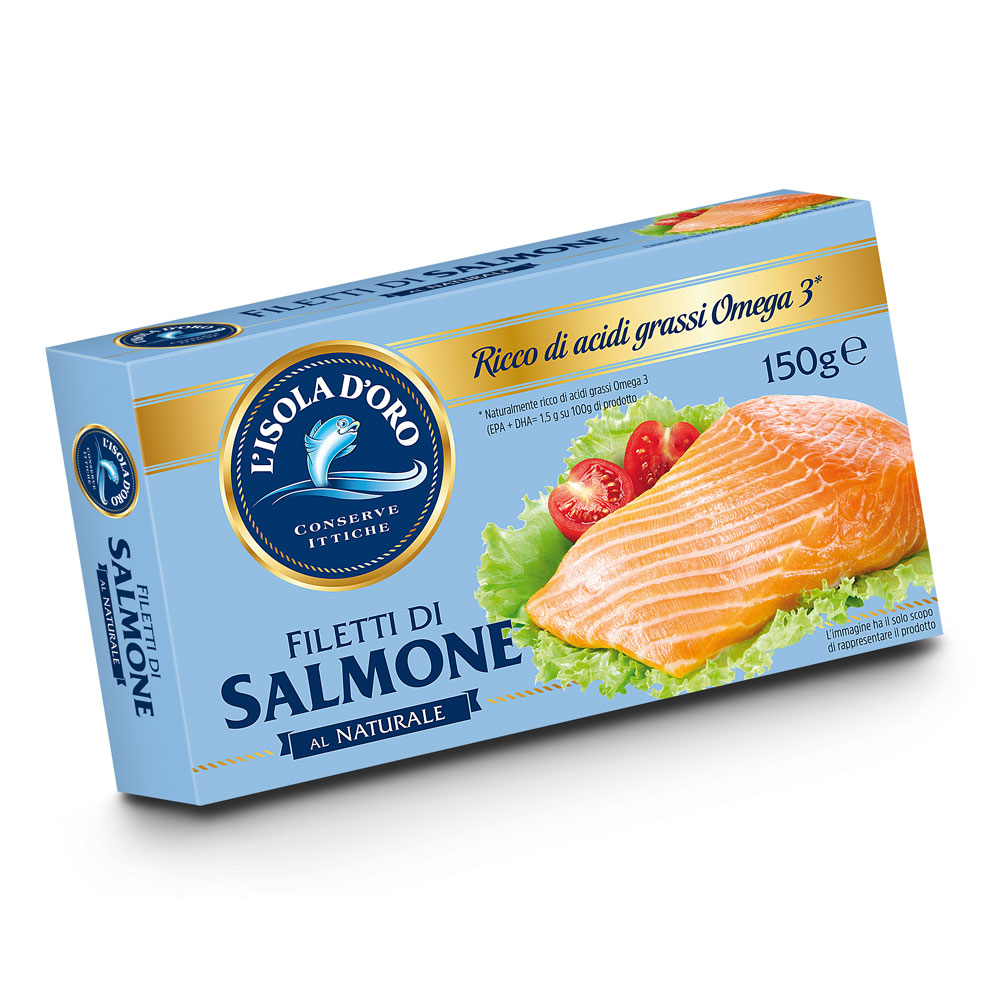 Salmon fillets
in brine 250 g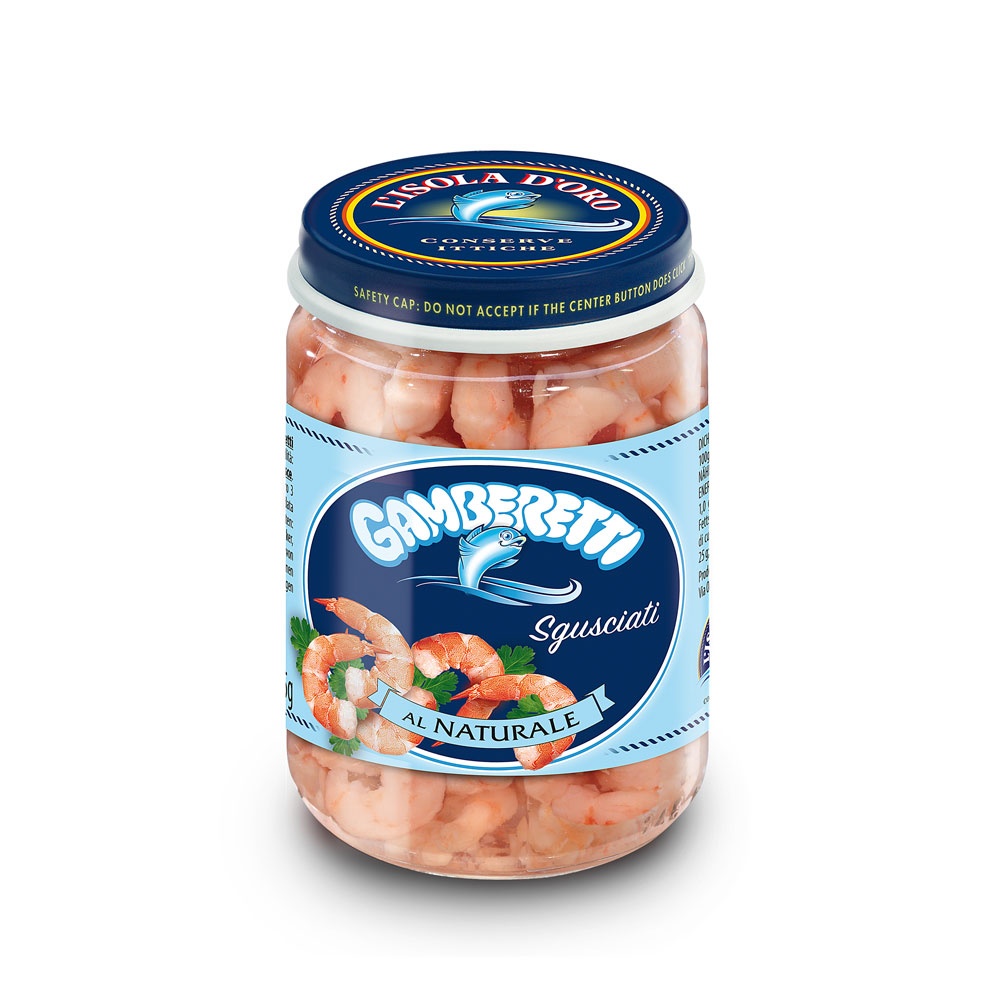 Peeled shrimps
in brine 130 g